Wasa Dredging has entered into a charter agreement with Herbosch-Kiere to provide dredging services for the Southern Breakwater project in the Port of Klaipeda, Lithuania.
According to Wasa, this campaign will include removal of some 95,000 m³ of sand and clay to a dredging depth of 19 meters with horizontal dredging tolerances of -0.3 to +0.1 meters.
The project will be undertaken by backhoe dredger "Optimus". The dredged material will be loaded in a self-propelled split hopper barges "Boann" and "Sinann" and dumped in the offshore appointed disposal area IV.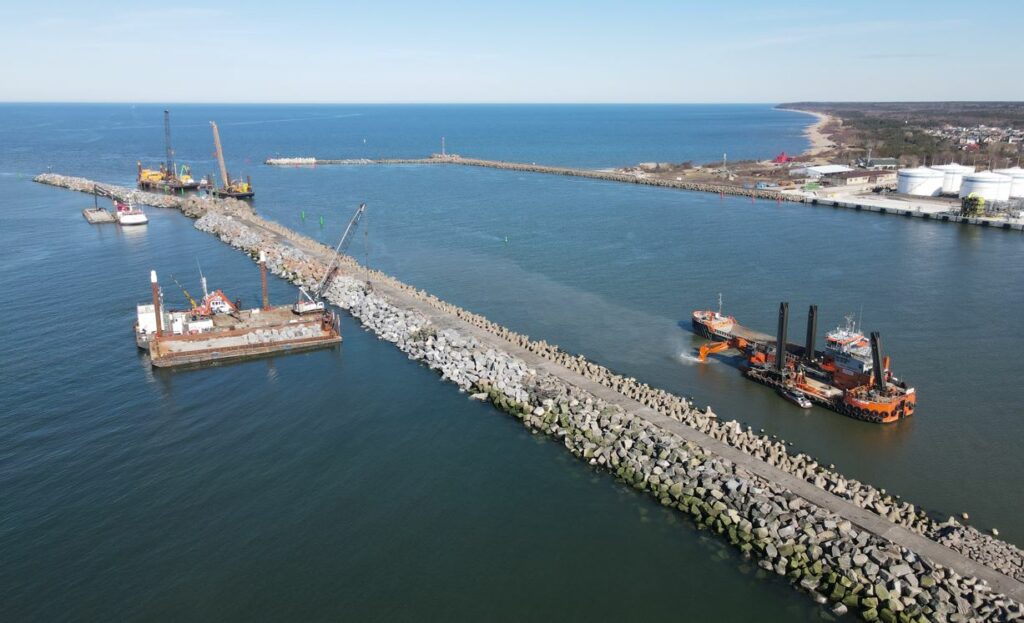 The contract to repair and reinforce two breakwaters in the Port of Klaipeda was won by a joint venture of Herbosch-Kiere and Hecker Bau back in 2020.
The €40 million scheme comprises of two phases. Phase 1 will strengthen the existing southern and northern breakwaters without changing their configuration.
In order to achieve this, both breakwaters will be raised, and retaining walls will be installed in some of the hydraulic structures.
Phase two calls for the deepening of the shipping channel to a depth of 17 meters. This will make the Klaipeda port accessible to the largest ships that can enter the Baltic Sea.