Staff members of the Dutch Embassy in New Zealand recently took a tour of the hopper dredger Albatros to find out more about the vessel and its current dredging operations in the area.
"We would like to extend a big thank you to Dutch Dredging, Ron and the crew for inviting us onto the Albatros for a tour and explanation of their dredging operations," the Embassy said.
The Embassy also added that Dutch Dredging have been providing essential dredging services to New Zealand ports right throughout Covid. "It was great to see another thriving Dutch business operating in Aotearoa despite the constraints of the pandemic."
Last week, the company's TSHD Albatros began works on the Wellington Harbour maintenance dredging project that will ensure sufficient depths for shipping at some of its wharves and improve shipping channel safety.
During her stay, the Albatros will clear build-ups of sand in front of the Aotea Quay, and the Thorndon Container, Seaview and Burnham wharves.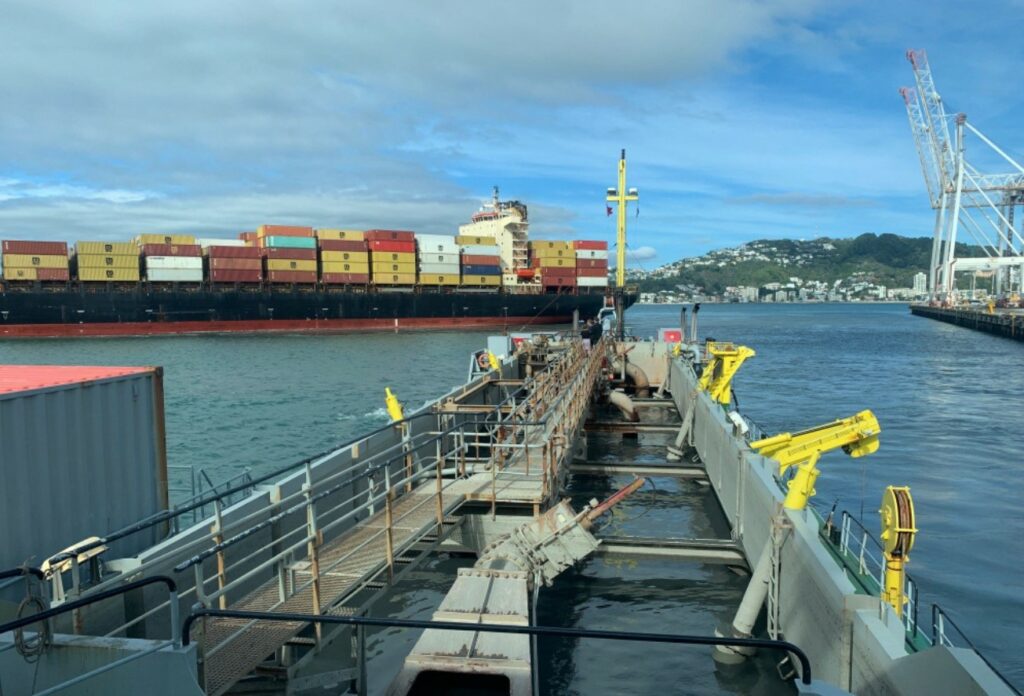 According to Dutch Dredging, hopper dredger Albatros is currently permanently stationed in New Zealand working under the 10-year contract for the maintenance of five ports (Primeport Timaru, Port Taranaki, Port of Tauranga, Lyttelton Port Company, Port of Napier).
These activities concern traditional dredging with a trailing suction hopper dredger and then removing the dredged material to the designated distribution location.
Because the maintenance dredging work for these ports does not last all year round, the Albatros has time to work for other clients as well. Some of these include CentrePort, the Port Authority Port of Gisborn, the Marsden Point Oil Refinery, etc.
Photo: Embassy of the Kingdom of the Netherlands in New Zealand