Dredger Krakesandt starting sea trials before delivery
Thecla Bodewes Shipyards Group has begun sea trials for a new trailing suction hopper dredger being built for De Hoop Terneuzen BV.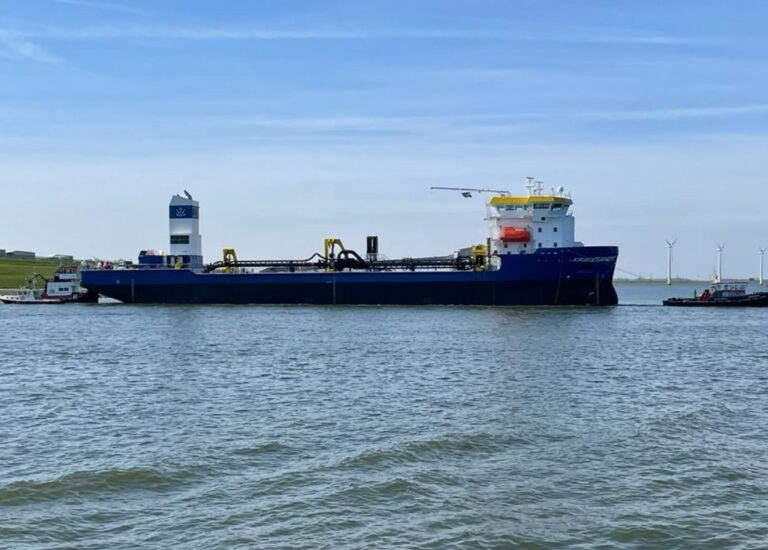 Following Eastern, the Krakesandt departed Thecla yard in Kampen to the company's yard in Harlingen, where she will undergo the sea and dredging trials.
This modern TSHD named Krakesandt was designed by Barkmeijer Shipyards – part of the Thecla Bodewes Group – and built at their Kampen facility in the Netherlands.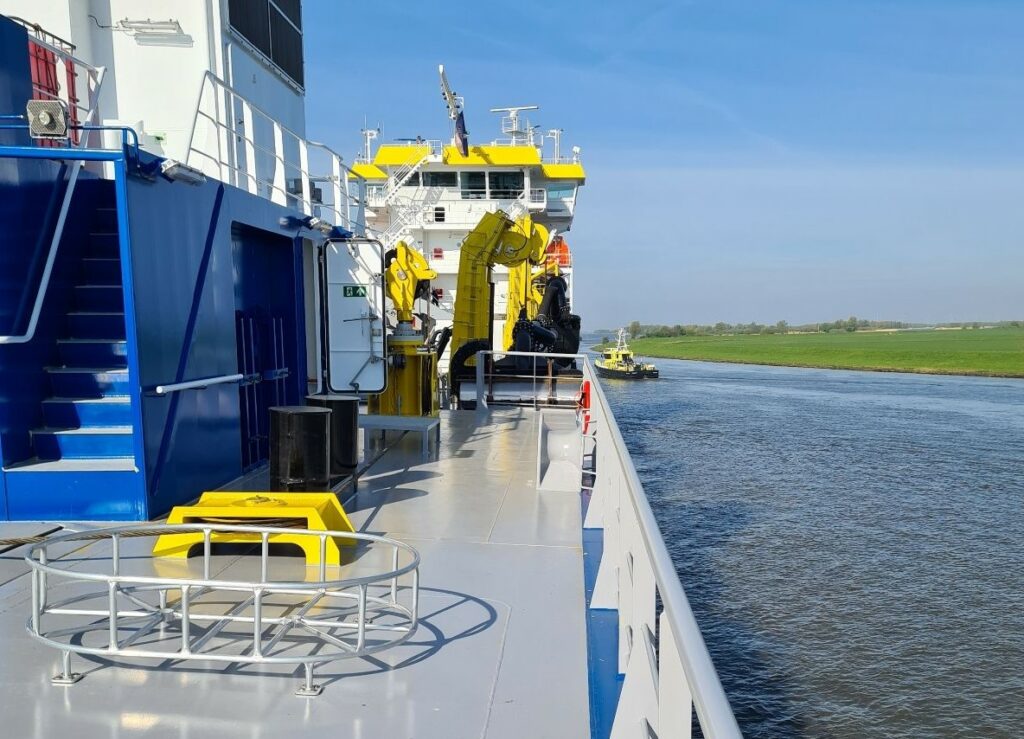 The 105m dredger is equipped with a smart diesel-electric system, developed in close collaboration between Thecla and D&A Electric, that efficiently regulates the energy supply for sailing, dredging and unloading of the ship.
In addition to smart and stable power management, the use of the E-prop electric propulsion increases the overall propeller efficiency during dredging, sailing and maneuvering, optimizing energy and fuel consumption and greatly reducing the ship's emissions.
The hull shape is optimized for sailing with both loaded and unloaded drafts by means of Computational Fluid Dynamics calculations.
Just like her sister ship Anchorage that was delivered to De Hoop Terneuzen last year – the Krakesandt is designed and built to extract sand from the North Sea, which is used as a raw material in the concrete industry and road and house construction.
The ship is equipped with two large open holds, the hoppers, which allows loading of different mixtures. In the North Sea, about 25 km from the coast, these hoppers are filled up with a sand pump and a drag head that drags over the bottom like a kind of vacuum cleaner. When the hopper is full, the sand from the large dredger is transferred to inland vessels.
According to Thecla Bodewes Group, the newbuild will strengthen the fleet of De Hoop Terneuzen by the end of May 2022.