Paspebiac dredging project on the way
Preparations are underway for the reconstruction of the Paspebiac Fishing Harbour boat launching ramp in Gaspe, Quebec.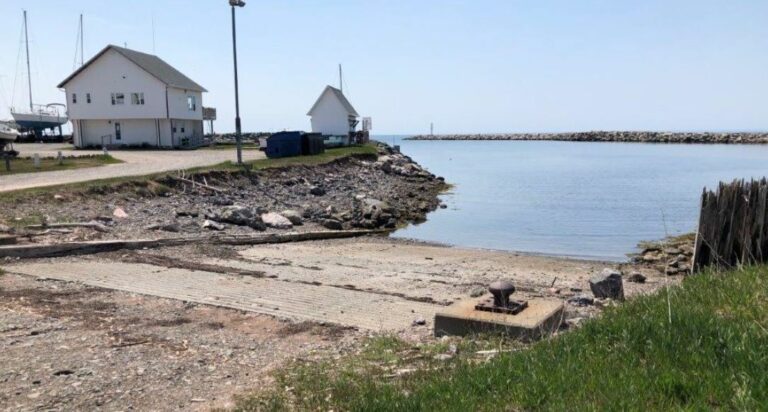 The reconstruction of the boat launch is set to begin by the end of summer 2022 and includes: 
Partial demolition of riprap protections, existing boat ramp, and recovery of modular slabs and aggregate;
Dredging to provide safe water depths for ramp access and maneuvering to utilize the new berthing pier;
The construction of a temporary cofferdam to carry out the work;
The supply of all-round and granular materials, grading and compaction work for the base of the ramp;
The supply of prefabricated concrete slabs for the construction of the new launching ramp;
The construction of a treated wood docking bay and its access sidewalk with recycled plastic abutments and treated wood span, all adjacent to the boat launch;
The supply of stone for the construction/repair of the riprap protection;
Electrical work to restore the electrical components affected by the work.
Built in 1993, the boat launch of Paspebiac is made of prefabricated concrete slabs on a granular foundation.
Due to the increase in boat size and draft since its construction, the base of the ramp and the adjacent basin are no longer deep enough to accommodate the boats during medium and low tides, making the ramp unusable daily.