Maalhos Harbor development works in full swing
Maldives Transport and Contracting Company (MTCC) has just released the latest update on the Maalhos Harbor Development Project.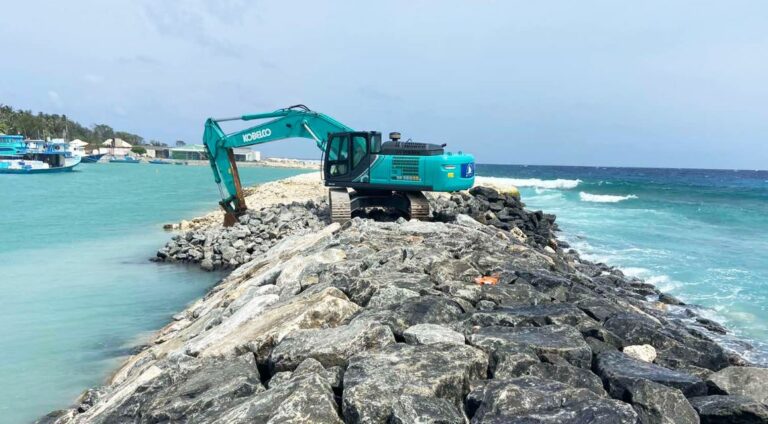 Breakwater profiling works are currently ongoing – at 61% completion at the moment.
"We have already completed the dredging operations," said MTCC.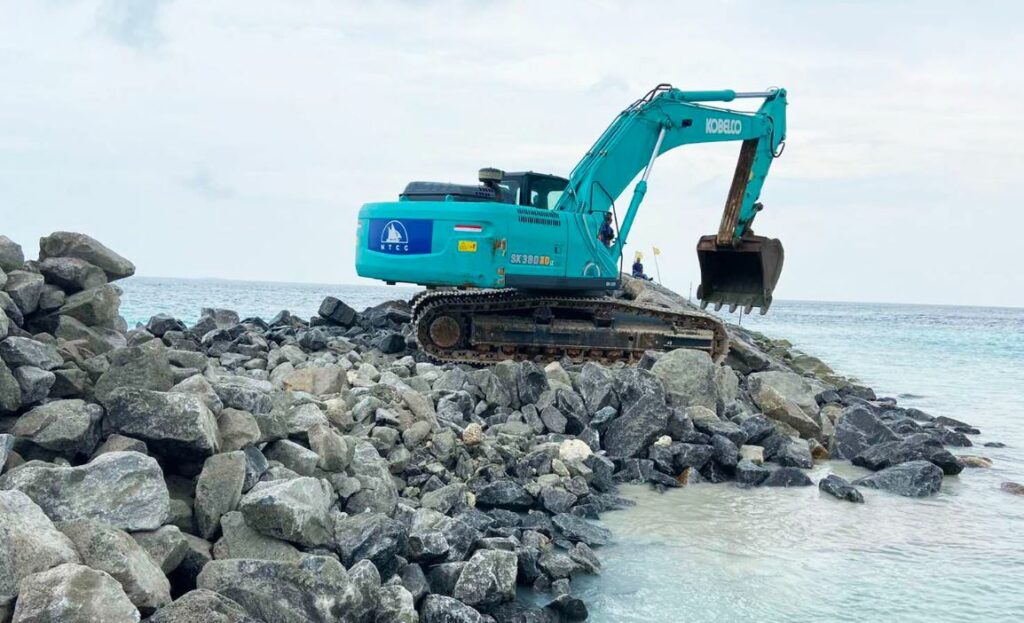 Overall project progress is now at 45% completion.
Scope of works will involve:
dredging and excavation operations of 24,335cbm,
construction of a 394m quay wall,
installation of 1970sqm harbor pavement, etc.
The value of the project is MVR 56.9 million.