Royal IHC's Bram Visser presented his very first paper at WODCON XXIII conference in Copenhagen yesterday.
"Titled 'The data driven Digital Twin: a framework and method for transforming operational dredger data into improved diagnostics', it explores how we are using machine learning to improve diagnostics in dredging vessels," said IHC.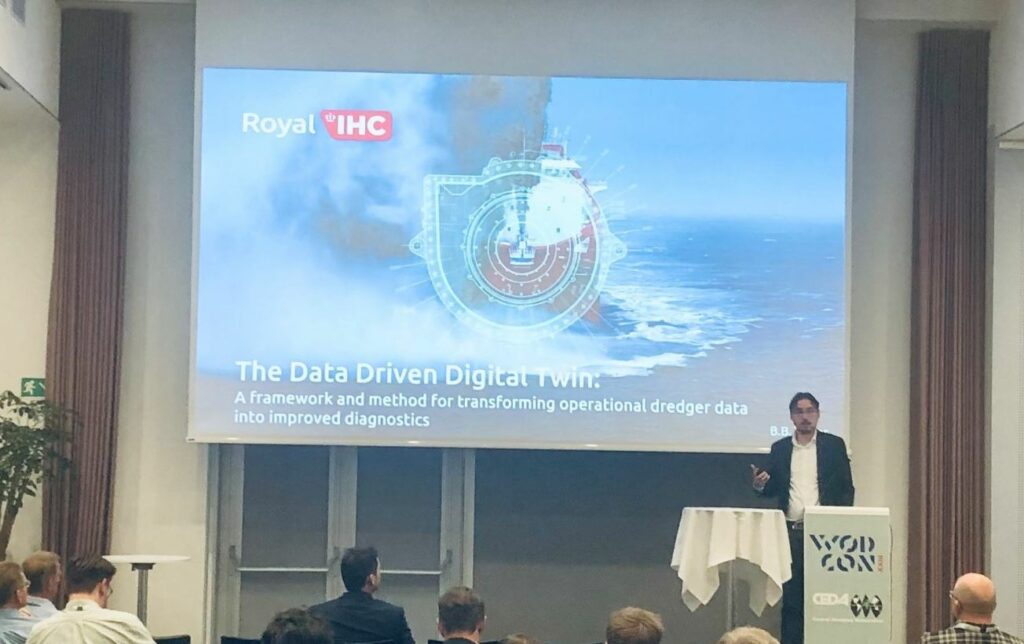 "A Digital Twin is a mathematical representation of a vessel or more simply put: A bunch of formula's that connect the values of measurements to each other. In our case we were able to create digital twins of the Beaver vessels included in the dataset," said Mr. Visser.
The original concept required for the formulas to be determined by hand, something which is specialized work and labor intensive.
Machine learning offers an alternative by utilizing the data to learn these formula's which will be tailored to each vessel, allowing for the adaptation of digital twins to the unique natured vessels of Royal IHC.
Register for Offshore Energy Exhibition & Conference: