Lake Redwood dredging to stop for holidays
The Redwood-Cottonwood Rivers Control Area (RCRCA) yesterday presented the latest update on the Lake Redwood dredging project.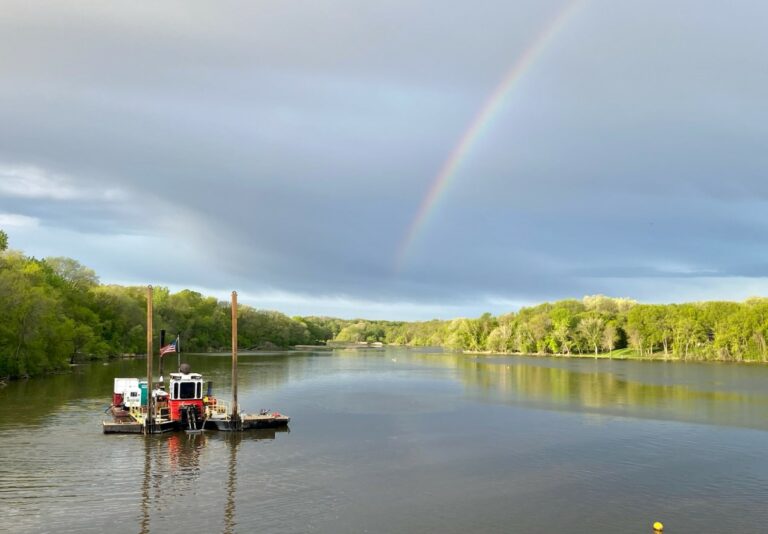 The latest figures show that so far, JF Brennan Company, Inc. has dredged around 120,000 cubic yards of sediment from Lake Redwood. This amount is 18% toward the 650,000 cubic yard goal.
According to RCRCA, Brennan's dredge 'Michael B' continues its work near the dam and will begin moving in a southerly direction towards the next island over the next month.
With the Memorial Day holiday weekend ahead, the Brennan crew will be taking a few days off to honor those who have served and paid the ultimate sacrifice for their service.
Dredge 'Michael B' will rest from 6 AM on Thursday, May 26th until 10 AM on Tuesday, May 31st. After the holiday, the crew will return to the site to operate seven days per week, 24 hours a day to remove the permitted 650,000 cubic yards of accumulated sediment before the summer ends.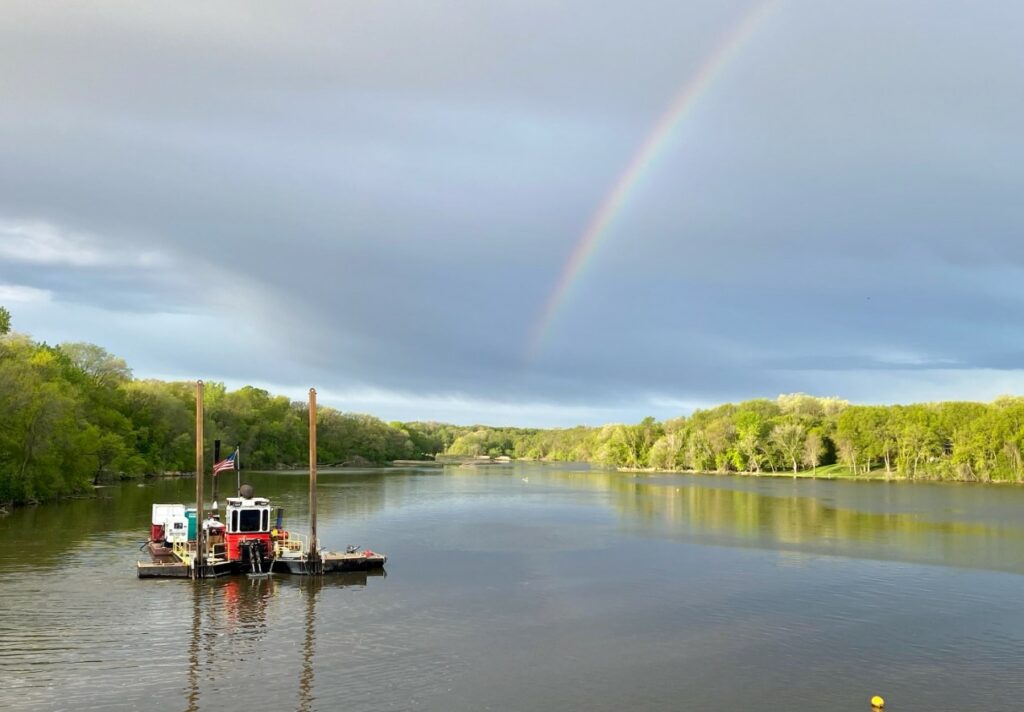 Brennan made the Lake Redwood dredging project official on Wednesday, April 13, 2022, with the lowering of hydraulic dredge Michael B onto the lake.
By removing up to 650,000 cubic yards of accumulated sediment that has become very visible to anyone driving by, the dredging project will revitalize Lake Redwood and restore depth to 20 feet from the current average depth of less that 3 feet.