Alewijnse upgrades unique sand processing vessel Kaliwaal 41
Systems integrator Alewijnse has successfully completed another upgrade project, this time on board the unique floating sand processing installation Kaliwaal 41.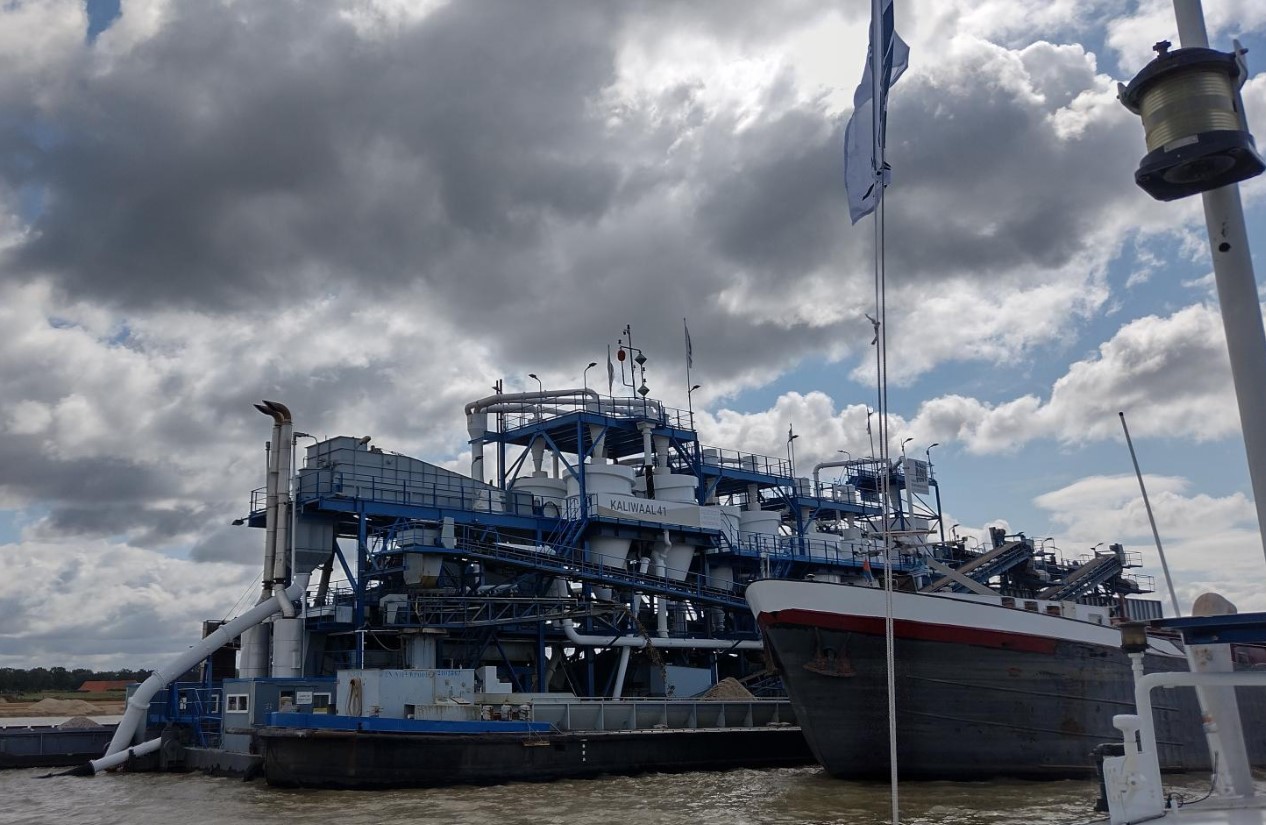 During the annual winter break, owner Van Nieuwpoort Groep installed new conveyor belts, electric motors and a submersible dredge pump to increase the efficiency of the sand production.
Alewijnse was contracted for the upgrades to the automation applications and electrical installations.
Kaliwaal 41 is a unique floating pontoon equipped with an industrial installation that is fed with material extracted from the riverbed, separates the sand from the gravel, and then uses vertical flow separation tanks to deliver up to 150 different grades of sand for use in concrete applications.
It is one of just a few floating separation installations in the Netherlands and is currently playing an important role in the Dutch Maaspark Well River widening project, which aims to create a safer living environment in the Maas valley between Well and Aijen.
Richard Pols, commissioning engineer at Alewijnse, gave an insight into the advanced process technology: "The installation dredges sand and gravel, which are separated at the beginning of the process. The next step is the transfer of the gravel to a vessel alongside. With the installation of two new conveyor belts, the gravel can be loaded to an additional vessel on the other side of the pontoon as soon as the hold of the first vessel is filled. The system automatically switches between the conveyors without stopping the process."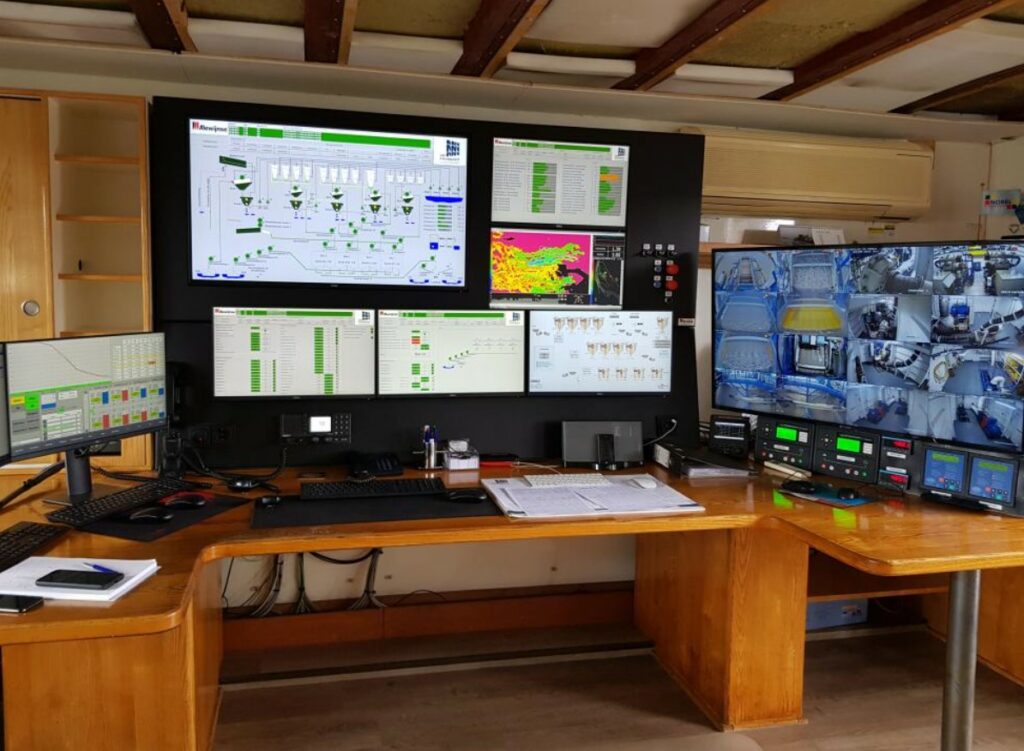 Automation and electrical installation
Van Nieuwpoort Group contracted system integrator Alewijnse for the upgrades required to the automation and electrical installations serving the control systems. Pols: " We installed new hardware, adapted the wiring and updated the PLC program and SCADA to match the requirements of the new equipment. It was a nice job, successfully completed and commissioned on time."
Additional works included the expansion of the main switch board with an 800A power supply and the installation of a power cable for the new sand pump on the rear side of the production pontoon. "This pump dredges the finer sand fractions which are surplus to requirements and discharged through a conduit aft of the pontoon," explained Richard.