McMillan Island project open for public comment
The U.S. Army Corps of Engineers, St. Paul District is seeking comments on a draft Environmental Assessment (EA) for the placement of dredged material, or river sand, that occurred in 2019 within the Mississippi River in Clayton County, Iowa.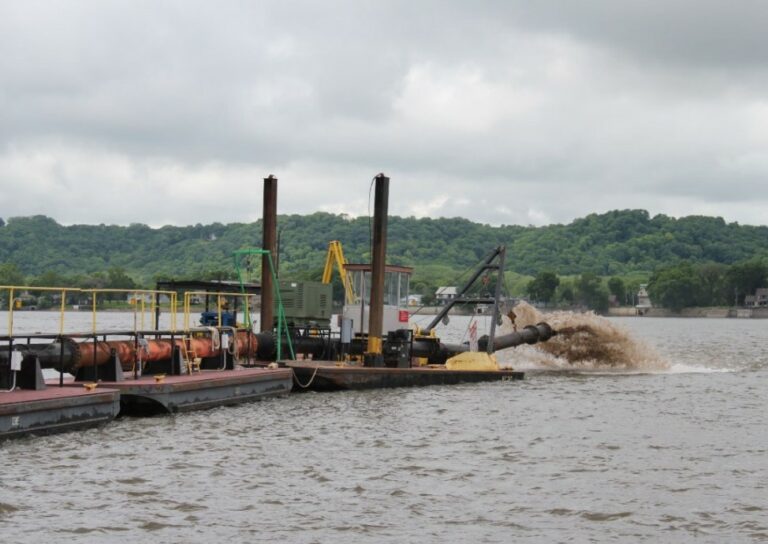 The action was a part of dredging needed to keep the Mississippi River 9-foot navigation channel open. In the spring of 2019, high flows and other conditions occurred that led to the Corps needing to dredge an area within Pool 10.
Based on a survey completed on June 17, 2019, Corps officials identified an urgent need to dredge the McMillan Island dredge cuts (River Miles 618.0 – 620.0).
This area was under an imminent threat of closure due to high winter and spring water levels which resulted in an excessive amount of river sand deposited in the main navigation channel and required an immediate need to dredge to avoid a channel closure or grounding.
After considering a number of placement sites for the river sand, the Corps chose to place it in the deepest part of the navigation channel. Between June 23 and June 28, 2019, approximately 64,000 cubic yards of river sand was removed from the main navigation channel and pumped into an 8.1 acre-area near RM 617.7.
A draft EA describing the project and environmental impacts is available to the public and can be viewed and downloaded from the St. Paul District website. The deadline for sending comments on the project is Jun 27.