Siport21: Massive simulations for dimensioning navigation channels
Siport21 has presented at the 16th Spanish Coastal and Port Engineering Conference an applied methodology based on massive simulations for the dimensioning of navigation channels, risk assessment, and maritime accidents analysis.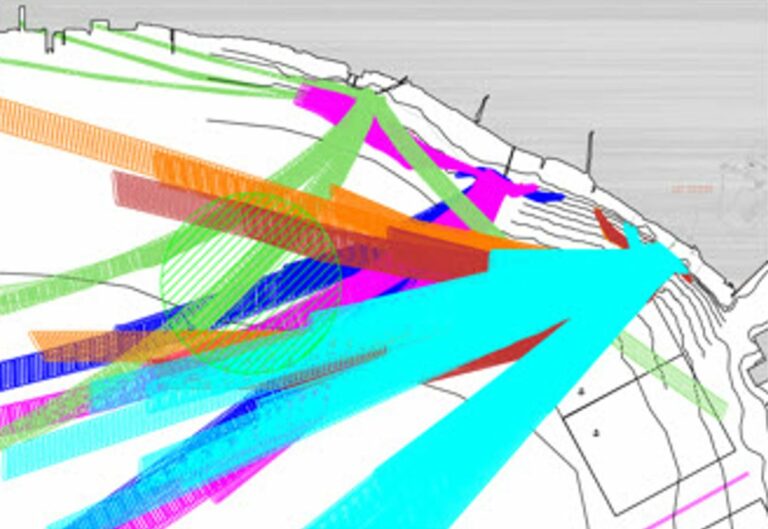 This methodology has been used to analyze the access of a larger vessel at the Port of Buenaventura (Colombia) or in the Port of Batangas (the Philippines), among others.
According to Siport21, this type of analysis provides objective and reliable data and facilitates decision making in preliminary layout design related to the access of new vessels and modifications in the navigation channel.
Moreover, dredging works can be identified precisely (volume and cost).
Furthermore, from these studies the risks of a navigational channel can be determined, in qualitative terms, define the collision or stranding probability by drifting ships either due to a blackout or engine failure in navigation or due to drift from the berth due to broken ropes.
Other applications of massive simulations are the study of alternative scenarios, determination of causes of accidents, or effectiveness of actions to avoid accidents.
This methodology combines the current capacity and computing power with simulation software.
Siport21 said that this tandem automatically generates thousands of manoeuvring scenarios for preliminary assessment of the ship manoeuvring, being able to determine the vessels, cargo conditions, navigation areas, and critical access conditions or limitations.
In a later analysis, the most relevant conditions are selected for detailed studies with Real-Time Ship Manoeuvring Simulator.