Dean Marine wins Oswego Harbor breakwater deal
USACE Buffalo District awarded a $4.75 million contract to Michigan-based Dean Marine Excavating on June 2 for repairs to the Oswego Harbor west arrowhead breakwater and the foundation of the Oswego West Pierhead Lighthouse in Oswego, N.Y.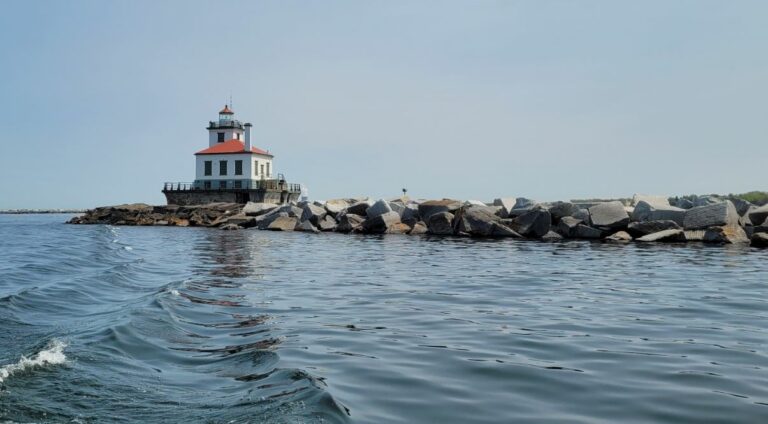 The breakwater and lighthouse foundation have been significantly damaged by storms, wave action, and deterioration for more than 90 years.
According to USACE, repairs will ensure continued safe navigation for commercial and recreational vessels between Lake Ontario and the rest of the Great Lakes.
"With this funding in hand, the Army Corps is ready to set sail on these critical repairs to preserve the long-tern stability of Oswego Harbor," said U.S. Senator Charles E. Schumer.
"These repairs are critical to the protection of Oswego Harbor and the preservation of the Oswego West Pierhead Lighthouse," added Senator Kirsten Gillibrand.
Construction is scheduled to begin in Summer 2022 and is anticipated to be completed by Fall 2022.
Repairs will consist of an armor stone overlay with stone sizes of up to 20 tons.