Patchogue River dredging nears end
Connecticut Representative Joe Courtney will visit Pilot's Point Marina in Westbrook today to celebrate the upcoming completion of dredging activity in the Patchogue River.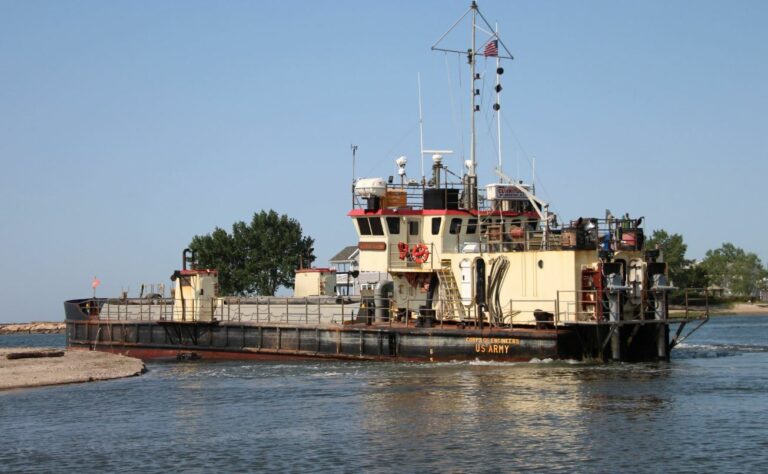 The work has been conducted by the U.S. Army Corps of Engineers, and was able to be funded and completed thanks to the new Infrastructure Law, the Infrastructure Investment and Jobs Act (IIJA).
Dredging is expected to be completed this Sunday.
The IIJA authorized increased infrastructure investments nationwide, including $17 billion for the Army Corps to conduct Civil Works projects, maintain existing infrastructure, and dredge channels to increase access to America's ports.
Courtney announced in January that the Army Corps would utilize $760,000 in IIJA funding to begin dredging activity in the Patchogue River channel that will have long-term positive impacts on local communities.
The Patchogue provides access to the Long Island Sound, and all sorts of people and businesses rely on that access. The last full maintenance dredging was completed back in 1998, and over time the dimensions of the channel have shifted as the riverbed has changed naturally. This dredging work will restore the channel to be as deep and wide as it's intended to be.
During the visit, Courtney will join local marina owners, First Selectman Hall, and representatives from the Army Corps of Engineers to celebrate upcoming completion of the project and to discuss how it will benefit local communities.