TSHD Krakesandt enters De Hoop fleet
De Hoop Terneuzen has taken delivery of the company's newest trailing suction hopper dredger, the Krakesandt.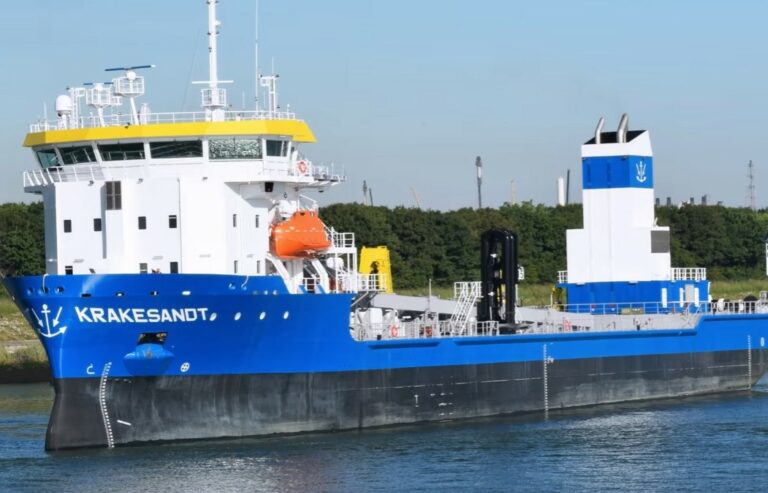 According to the company, the Krakesandt got through the locks of Terneuzen in early June. The dredger stayed there for a few days before heading for its first assignment the North Sea.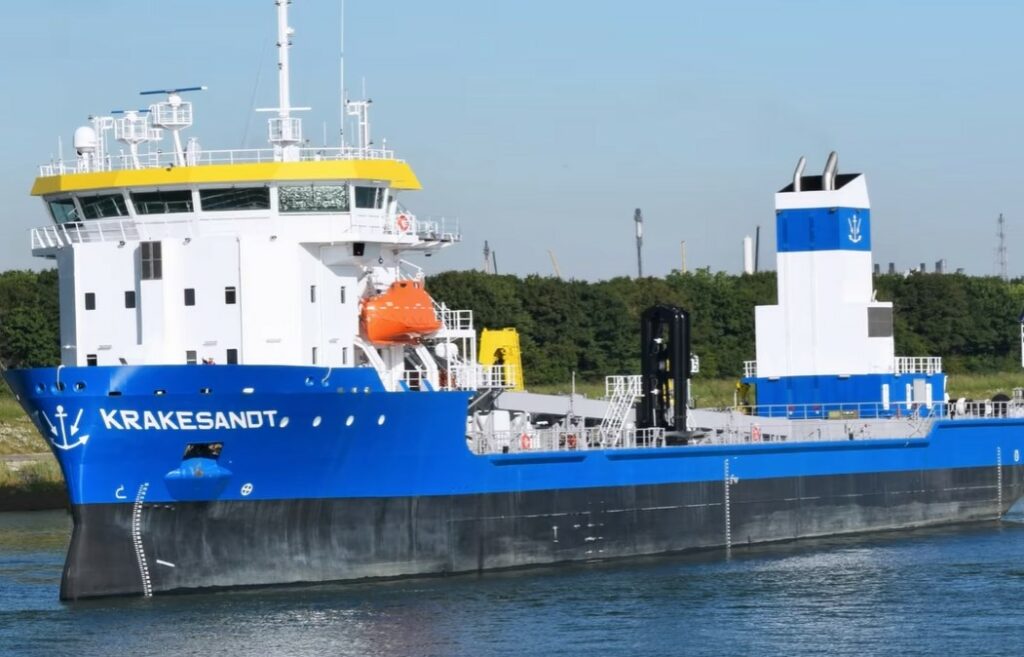 This modern TSHD was designed by Barkmeijer Shipyards – part of the Thecla Bodewes Group – and built at their Kampen facility in the Netherlands.
Just like her sister ship Anchorage, the 105m long Krakesandt is equipped with a smart diesel-electric system, developed in close collaboration between Thecla and D&A Electric, that efficiently regulates the energy supply for sailing, dredging and unloading of the ship.
In addition to smart and stable power management, the use of the E-prop electric propulsion increases the overall propeller efficiency during dredging, sailing and maneuvering, optimizing energy and fuel consumption and greatly reducing the ship's emissions.