In Lincolnshire an important part of protecting thousands of people and properties from coastal flooding is beach nourishment.
The £7.5 million beach nourishment programme, which started earlier this week, is one of the longest running coastal defence schemes in the UK.
Over the next few weeks, the Environment Agency and their contractor Van Oord will work tirelessly to replenish areas in Lincolnshire, pumping sand back onto beaches between Saltfleet and Gibraltar Point.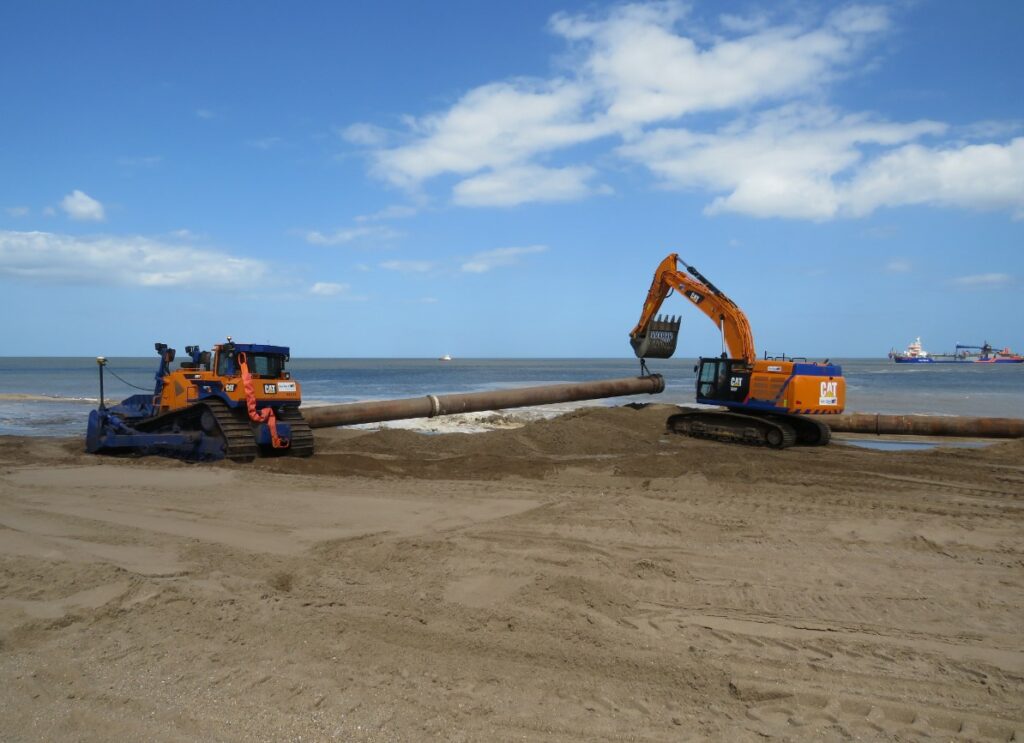 This includes a dredger transporting the sand from offshore "borrow sites" and pumping it at high tide through a pipeline. Then the sand is spread over the required beach using bulldozers and excavators.
According to the EA, the replenishment work is predicted to take approximately six weeks. The contractor will pump more than 400,000 cubic metres of sand onto beaches at Ingoldmells, Trunch Lane, Wolla Bank, Chapel Six Marshes, Boygrift, Mablethorpe, Trusthorpe and Huttoft.
Photo: Env Agency Midlands