Great cooperation between Alewijnse and Thecla Bodewes
Systems integrator Alewijnse recently completed the comprehensive electrical and automation installation on board the new build trailing suction hopper dredger (TSHD) Krakesandt.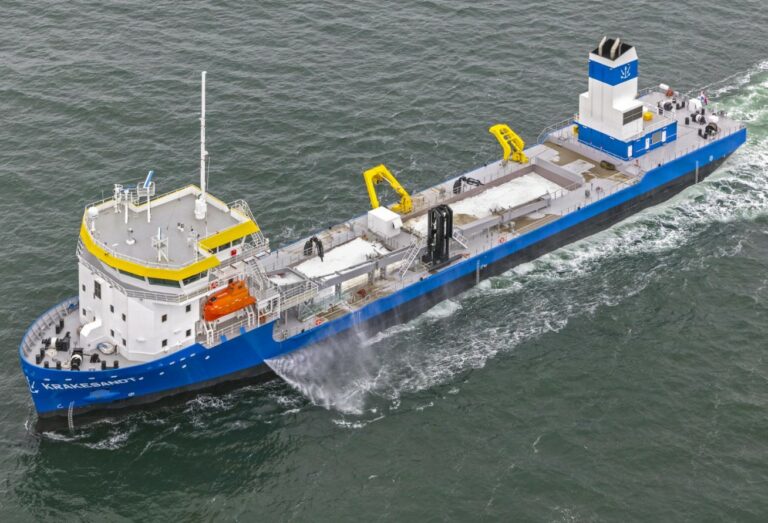 The Krakesandt is the second advanced dredging project that Alewijnse has undertaken for Thecla Bodewes Shipyards for its client construction supplier De Hoop Terneuzen. The first was the Krakesandt's sister vessel, Anchorage.
Once again, Alewijnse was responsible for the design, building, installation and commissioning of the switchboards, consoles and the dedicated alarm, monitoring and control systems.
It also undertook the design, engineering, supply and commissioning of the dredging automation system, including visualisation, monitoring and process control.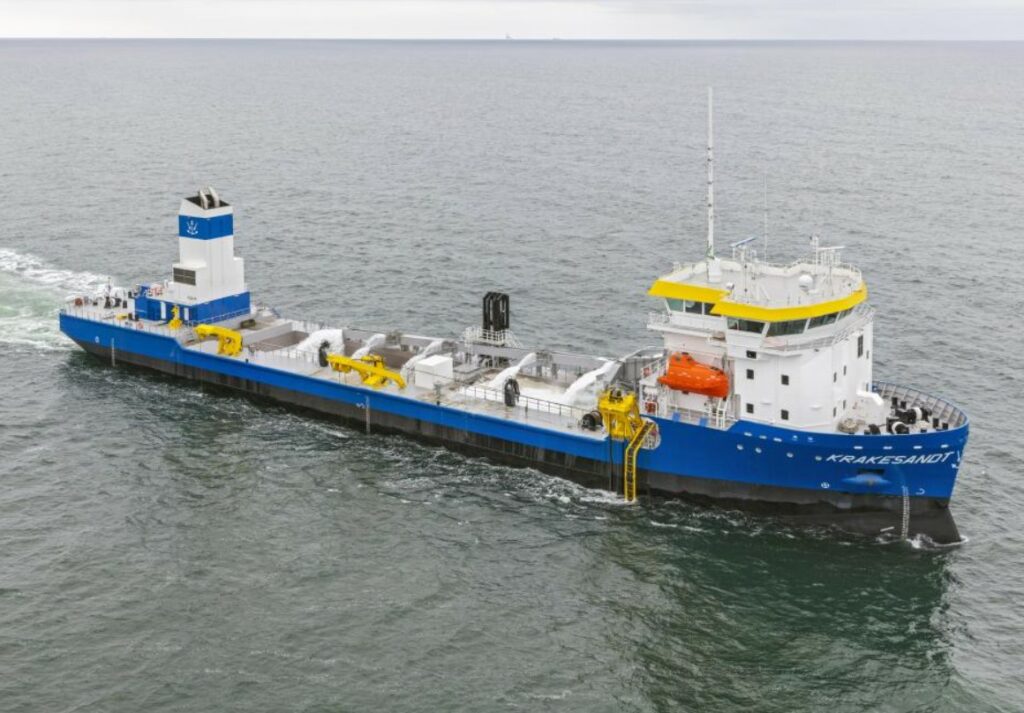 The Krakesandt, named after a sandbank off the coast of Cadzand first mentioned in the 14th century, has been built entirely in the Netherlands. The vessel has a length of 105.90 meters, is 15.85 meters wide and has a draught of 6.94 meters.
Designed to dredge sand and gravel aggregates from the seabed, the energy efficient vessel has a single suction arm and a storage capacity of 3000m3. In addition to enabling smart power management, the use of electric propulsion increases propeller efficiency during dredging, sailing and maneuvering, which in turn optimizes energy and fuel consumption and reduces emissions.
Ground-breaking dredging system
For the control and monitoring of the dredging process, Barkmeijer Shipyards, part of Thecla Bodewes, has collaborated with Alewijnse to develop an intelligent and integrated bus-driven system.
In addition to delivering high dredging performance, its capabilities mean that a crew of just 7 or 8 is all that is required to manage, load and unload the vessel. This ground-breaking system is now being made available to other clients via Alewijnse. Elsewhere on board, the diesel-electric power plants, delivered by D&A Electric, significantly reduce energy consumption and emissions.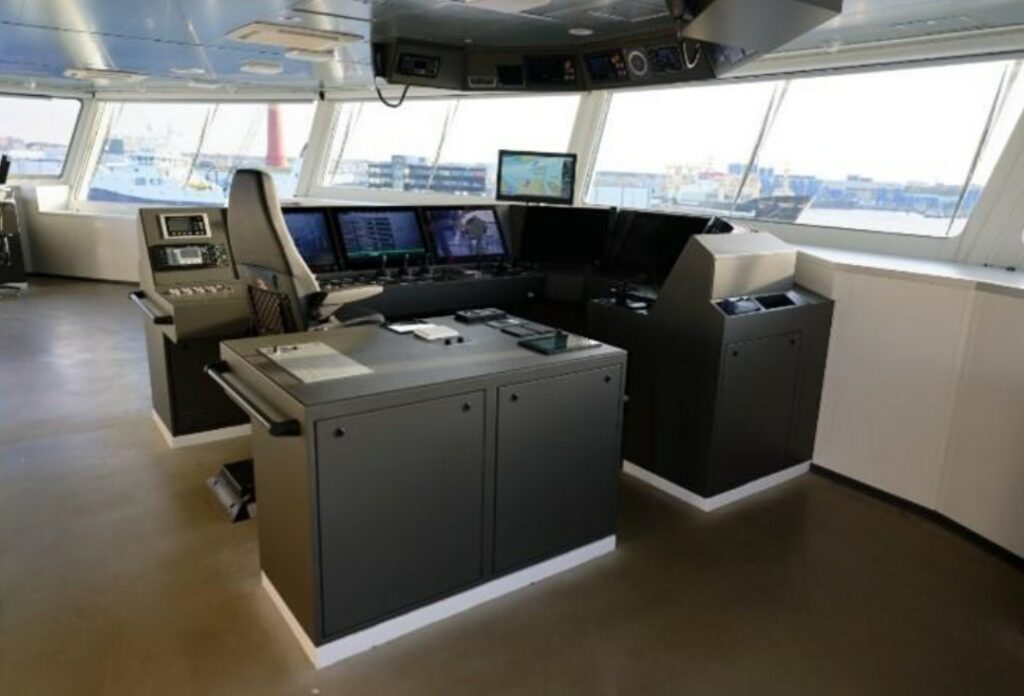 Several other advanced automation systems have been integrated on board: such as an alarm and monitoring system (AMS) for fire door monitoring and remote tank sounding; bridge operating system (BOS) for the control and monitoring of the lighting systems; dredge control system (DCS) for the control and monitoring of the remote controlled dredging valves; etc.
Another successful cooperation
Alewijnse and Thecla Bodewes have been working together successfully for more than 40 years. Earlier projects with Thecla Bodewes and its subsidiary Barkmeijer include the joint delivery of the German Waddenferry Adler Rüm Hart, hopper dredgers UKD Orca (2010) and Charlock (2016) and three pilot station vessels built for the Dutch Pilots' Organisation; the Polaris, Pollux and Procyon (2012-2014).
Bertran Smit, Alewijnse project manager on the Krakesandt, said: "This second project once again strengthens the good cooperation between Alewijnse and Thecla Bodewes. It was a pleasure to demonstrate once again the breadth of our electrical and automation expertise with this project and to deliver successfully this second advanced trailing suction hopper dredger."
Emiel Mocking, manager newbuilding at Thecla Bodewes Shipyards, commented on the cooperation with Alewijnse: "The Krakesandt has been a beautiful and innovative project. She is the second hopper dredger of this type to be delivered successfully and on time in a period when the global supply chain is facing many challenges. This is an exceptional achievement by all parties involved. We thank Alewijnse and our other partners for their contributions to these projects."