Work on Lekki Port project nears end
Construction operations on the Lekki Port project in Nigeria are nearing its completion.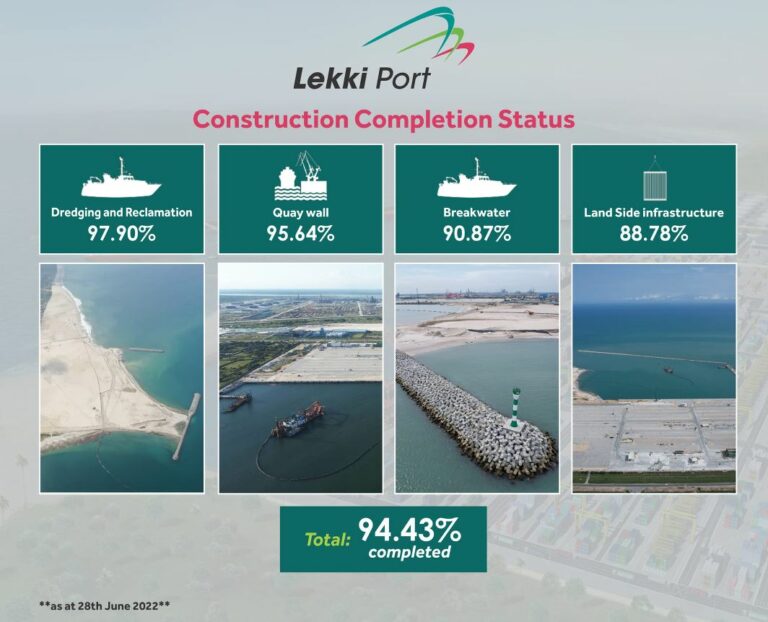 "We are pleased to announce that the construction of Lekki Port is now at 94.3% completion," Lekki Deep Sea Port said.
"Clearly, we remain on track for the projected start of port operations thanks to the continued hardwork of our construction team; EPC Contractors, CHELE and the project manager – Louis Berger International."
"A multi-purpose deep sea port, with a container terminal operated with efficiency and world class standards will soon be a reality for Nigerians."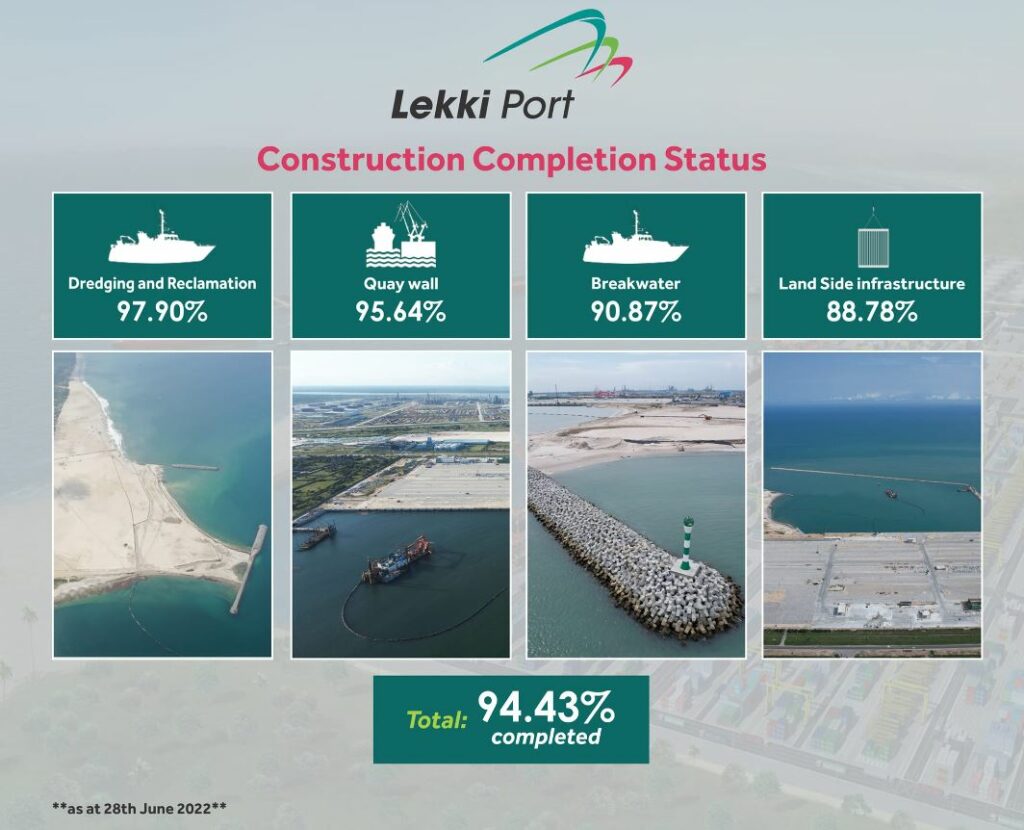 Upon completion, the Lekki Port will create a large number of local jobs, said a local official recently.
Also, the port will be the country's first modern deep seaport, said Nigeria's Minister of Transportation Rotimi Amaechi during his recent visit to the site.
He also added that the project will help relieve congestion at the Ports of Tin Can and Apapa, drive regional economic development and is estimated to contribute about $360 billion to Nigeria's GDP in 45 years after the project is completed.
The project will be put into operation before the end of 2022.