Expanding the Sines Container Terminal
PSA Sines, Portugal, inaugurated a new stage of the expansion Phase at the Sines Container Terminal last week.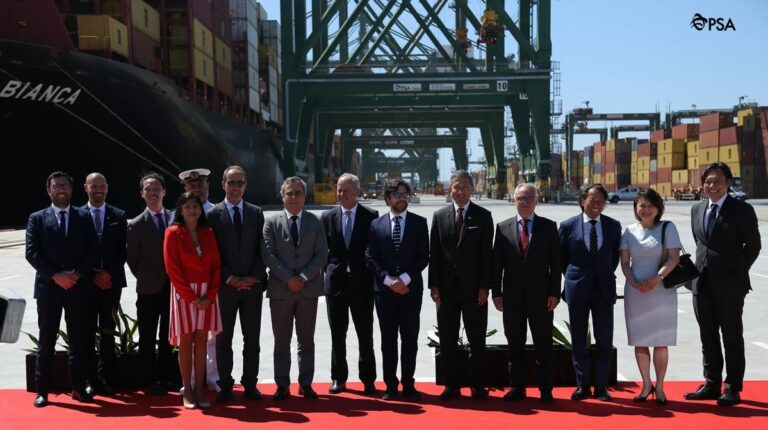 The inauguration event was graced by the Portuguese Secretary of State of Infrastructure, Hugo Santos Mendes, the Singaporean Minister for Foreign Affairs, Dr Vivian Balakrishnan, President of the Sines Port Authority, José Luís Cacho, the Mayor of Sines, Nuno Mascarenhas, PSA management, etc.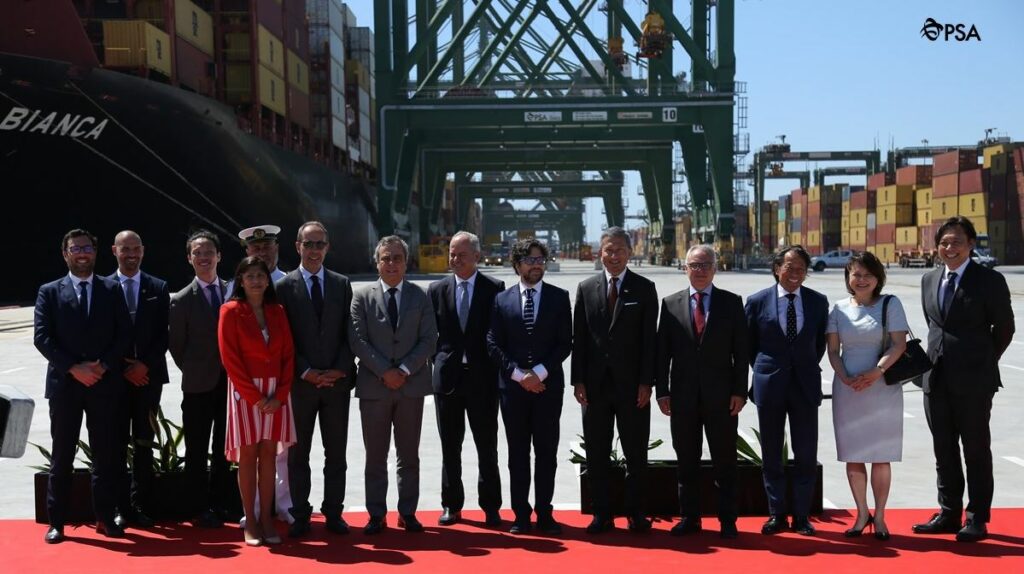 Since the start of the works for the terminal in 2000, PSA Sines has already invested more than EUR 200 million in the development of a state-of-the-art facility.
To continue to facilitate the increase in cargo volume and to meet the growing needs of the customers, PSA Sines has embarked on an ambitious expansion project, worth over EUR 300 million, called Phase III.
When Phase III expansion plan will be fully completed, by 2028, the terminal will have doubled its annual handling capacity to 4.1 million TEUs (Twenty-foot Equivalent Units), herewith strengthening its position as one of the main ports in the region.
The inauguration of the additional 204m of quay length marks the completion of the first stage of Phase III, now allowing PSA Sines to handle three mega-vessels simultaneously.