The Fremantle Port Beach Sand Nourishment project is finally underway with the hopper dredge Modi R 'rainbowing' onto the beach.
After a huge amount of effort from a lot of people, today saw the first load of sand nourishment being delivered to the Port Beach, according to M P Rogers & Associates, one of the companies involved in the project.
"Material was sourced from the deepwater channel and rainbowed into the nearshore area at Port Beach by the Modi R – solely for the purposes of beach nourishment," the company said in the update. "This is a first for WA and will hopefully forge a path for future beach nourishment campaigns using offshore sand sources."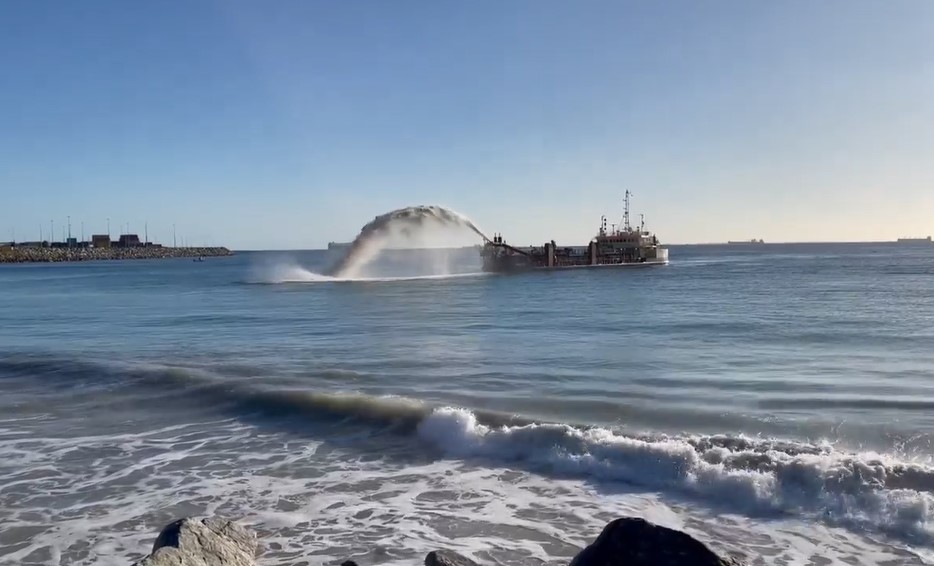 Over the next few weeks, Rohde Nielsen who is completing the works will dredge up to 150,000m3 of sand from the port's channel and deliver it onto the Port Beach.
The project that will combat coastal erosion by depositing thousands of cubic metres of sand at Fremantle's Port Beach is being delivered as a partnership project by the City of Fremantle, Fremantle Ports and the Department of Transport using $3.25 million in WA Recovery Plan funding from the state government.
Once complete, the project will provide protection for up to ten years, although the actual life of the works will ultimately depend on the weather conditions experienced over the next decade.
Photo: M P Rogers & Associates