Work on the Meemu Airport Development Project is moving ahead, Maldives Transport and Contracting Company (MTCC) reports.
At the moment, the terminal building foundation and runway land reclamation operations are in full swing.
This capital development project was awarded to MTCC in February 2021.
The scheme involves:
land reclamation operations – 14 hectares;
coastal protection operations – 1,812m;
construction of a 1200m x 30m runway.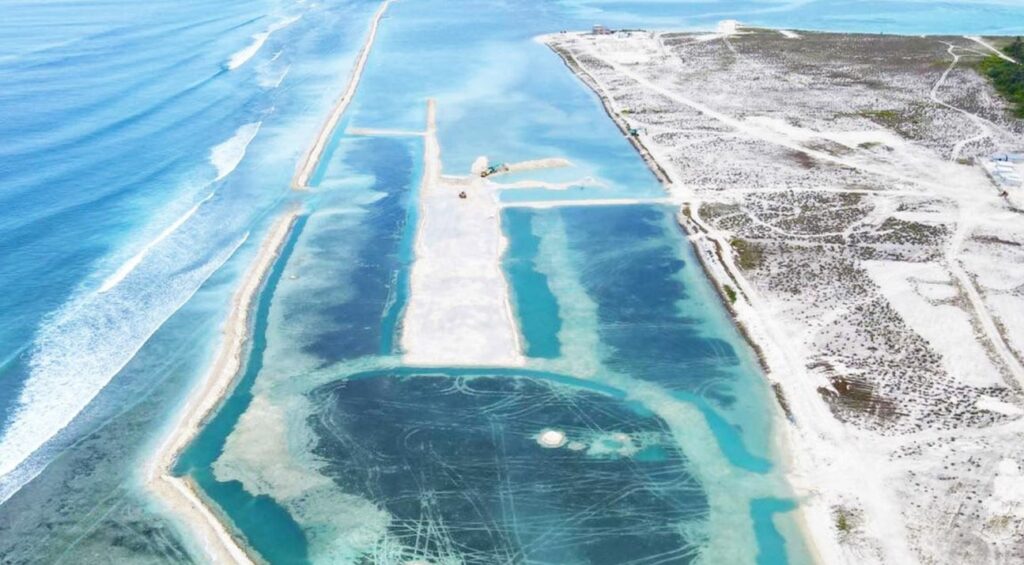 The airport is being developed as part of the current administration's pledge to have an airport within a thirty-five-minute distance from each island of the Maldives.
Furthermore, Meemu Atoll is more geographically isolated in comparison to other atolls in the country.
At present, Maldives has three international airports and fourteen domestic airports across the country.