Beach nourishment in Kill Devil Hills progressing nicely
Dare County Government, NC, has just announced that beach nourishment in the Town of Kill Devil Hills is nearly 80 percent complete.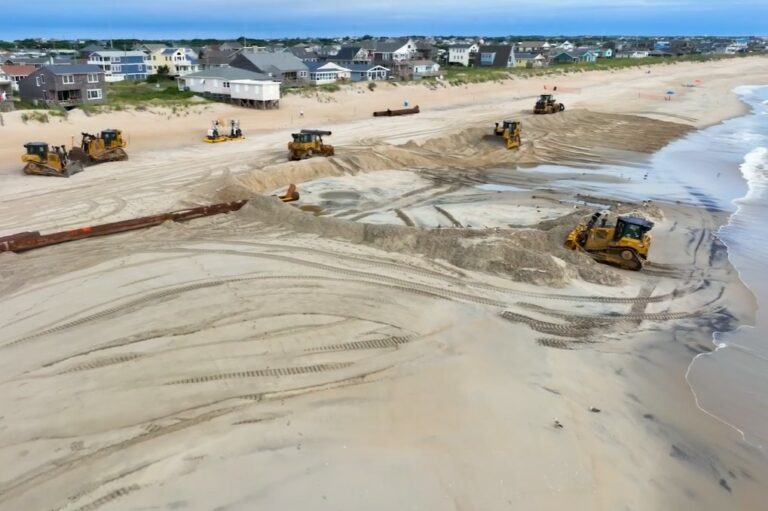 As reported, the subline is currently located at Walker Street, moving north towards the Kitty Hawk/Kill Devil Hills town line.
The beachfill project which began on June 13, 2022, is only occurring in about 2.6 miles of the Town, from the north town line south to Prospect Avenue.
According to the officials, the contractor Weeks Marine currently has two dredges that have been working on this project. One of them will be leaving soon for scheduled repairs and maintenance and should arrive back in about two weeks.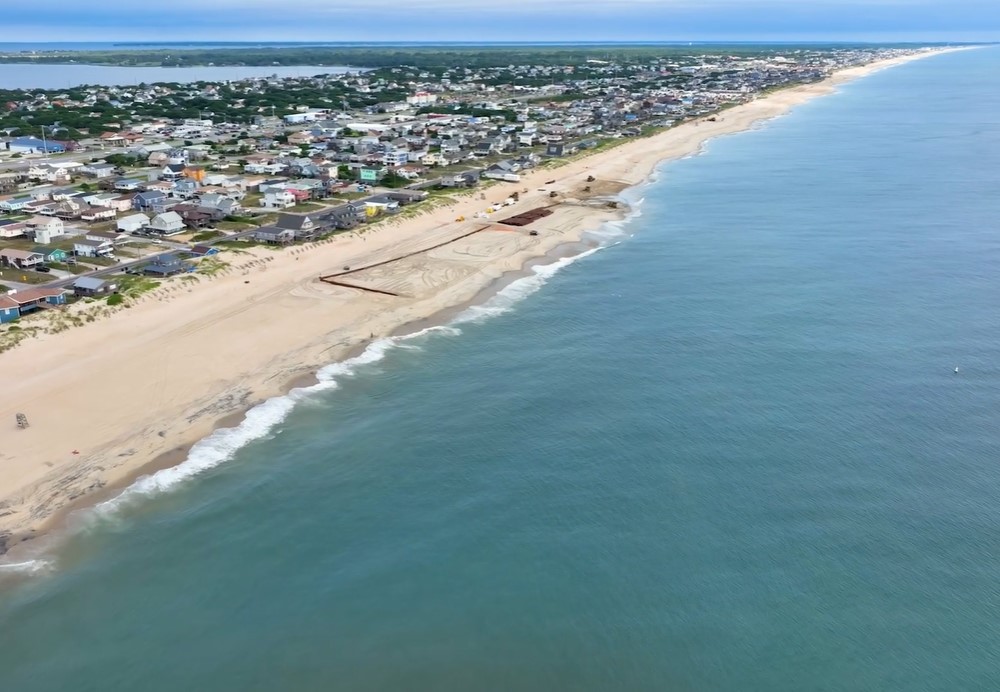 Kill Devil Hills project is just the first of seven beach nourishments that will take place along the Outer Banks this summer.
The scheme is part of a wider effort to address the critical issue of erosion by replenishing beaches in the towns of Duck, Southern Shores, Kitty Hawk, Kill Devil Hills and Nags Head, as well as the villages of Avon and Buxton on Hatteras Island.