Dredge Potter kicks off its 90th dredging season
The U.S. Army Corps of Engineers St. Louis District's Dredge Potter got underway last week from the St. Louis District's Service base where it started it's 90th dredging season.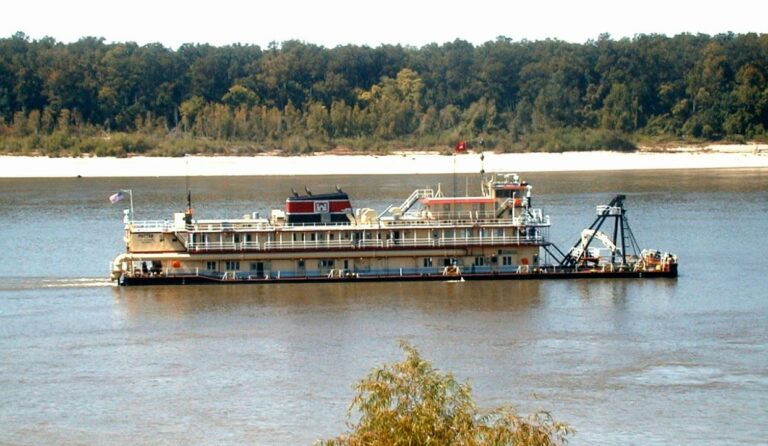 Carrying out the District's mission of maintaining a nine-foot deep, 300-foot wide channel on 300 miles of the Mississippi River from Saverton, Mo., to Cairo, Ill., the Potter helps make navigation possible for towboats to move commerce up and down the river.
In addition, the St. Louis District maintains a navigation channel on the lower 80 miles of the Illinois River as well as the lower 36 miles of the Kaskaskia River.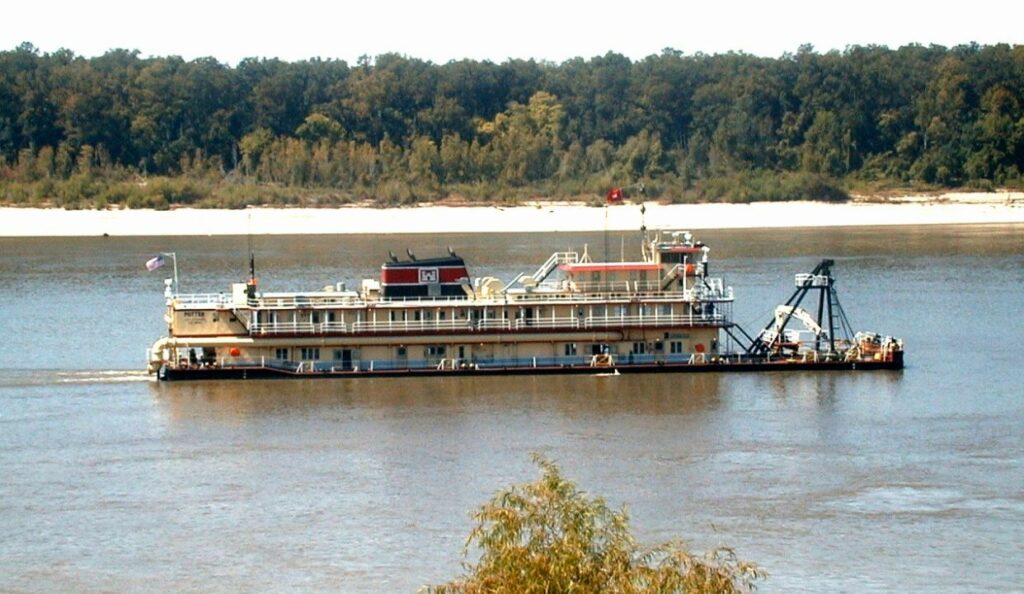 Built in 1932 during the Great Depression, the Dredge Potter is the Corps' oldest dredge and was originally launched as a steam-powered vessel.
Today's Potter is a "dustpan dredge" named for Brigadier General Charles Lewis Potter who was St. Louis District commander from 1910 to 1912, and President of the Mississippi River Commission from 1920 to 1928.
The Potter's dustpan cuts a 32-foot-wide swath along the bottom of the river, while the dredge pump brings sediment in through the intake pipe and out to a floating pipeline to be placed outside of the navigation channel.
The Dredge Potter can move 4,500 cubic yards of sediment per hour. Last season, the dredger team moved more than 5.5M cubic yards of sediment.
A typical dredging season in the St. Louis District runs from July to December but can change based on river conditions, said USACE.