CDR takes part in Payra Port dredging project
CDR – Coasts Deltas Rivers is about to start work on a new project in Bangladesh with the contract signed for Engineering and Consultancy services related to the Rabanabad channel dredging project in Payra Port.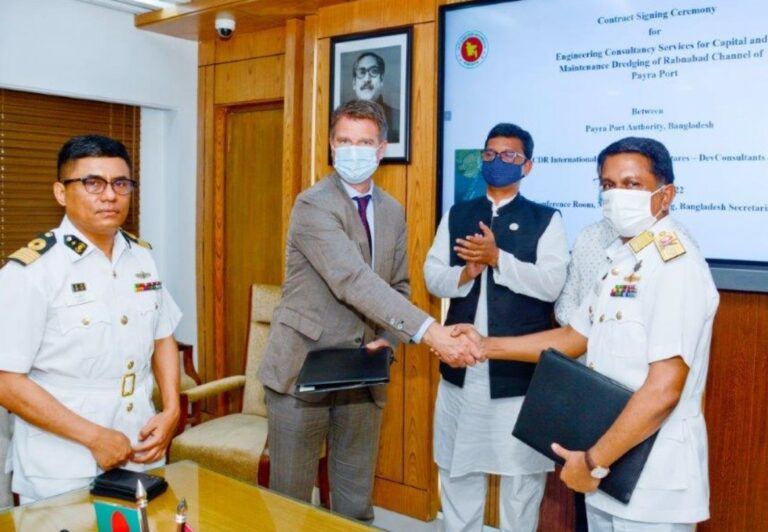 The works that will be performed together with CDR partners Deltares and DevConsultants Limited (DevCon) include engineering services for deepening of the 80 km long access channel.
CDR and partners will carry out an assignment for Engineering and Consultancy services for capital & maintenance dredging of the Rabanabad channel. The project entails the deepening of the inner- and outer channel, allowing larger vessels to service the port.
The contract signing ceremony took place on June 28th at the Ministry of Shipping in Dhaka Bangladesh, under supervision of the Hon. State Minister Mr. Chowdhry, the chairman of Payra Port Rear Admiral Sohail and CDR's managing director Mr. Peter Biemond signed the agreement.
The actual dredging and reclamation works which were awarded to Jan De Nul earlier in June include the removal of approx. 80 million cubic meter of soil from the waterway. The works are scheduled to start in August 2022 and will last for about 2 years.