A ribbon cutting ceremony for the modernized Pier 2 at Quonset's Port of Davisville took place earlier this week.
Rhode Island Governor Dan McKee joined the Quonset Development Corporation and state and local officials at the event Tuesday morning.
According to Governor McKee, the $83.1 million expansion and modernization will extend the life of the Pier by 50 years and was completed $7 million under budget.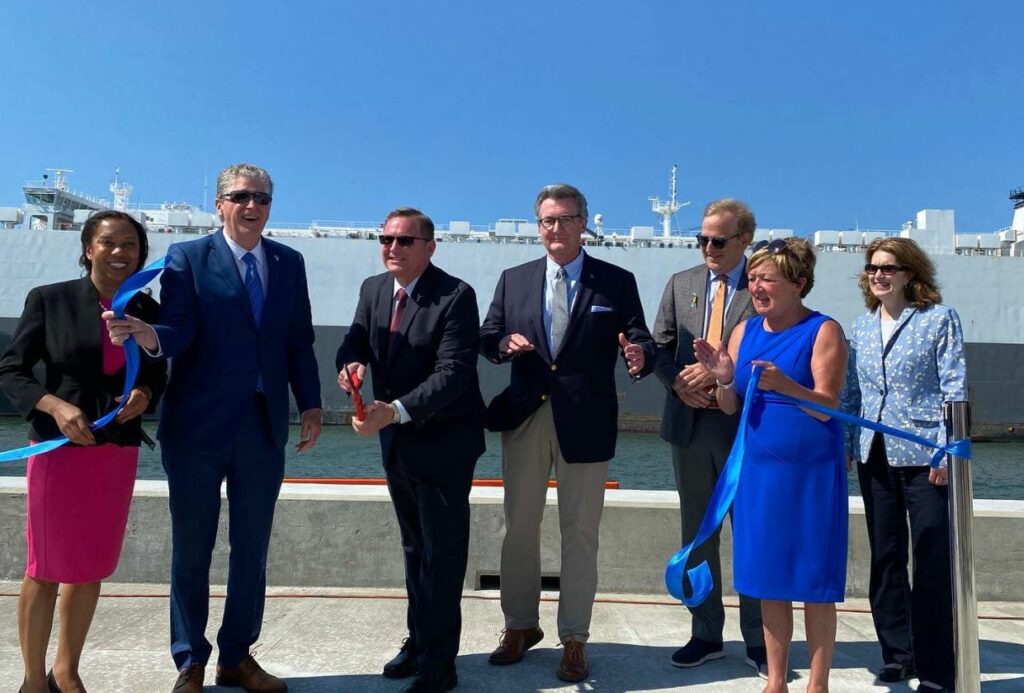 The project was funded by a bond approved by Rhode Island voters in 2016, Quonset port users and the QDC itself. 
By extending Pier 2 by 232 feet, creating a third berthing space and dredging the port to accommodate larger ships, the expansion is set to allow Davisville to continue its auto import success and prepare for future wind energy projects.
Photo: Governor Dan McKee facebook