Weeks Marine wins Union Beach coastal project
The U.S. Army Corps of Engineers, New York District, in partnership with the New Jersey Department of Environmental Protection (NJDEP) have awarded the first contract for the Union Beach Coastal Storm Risk Reduction Project.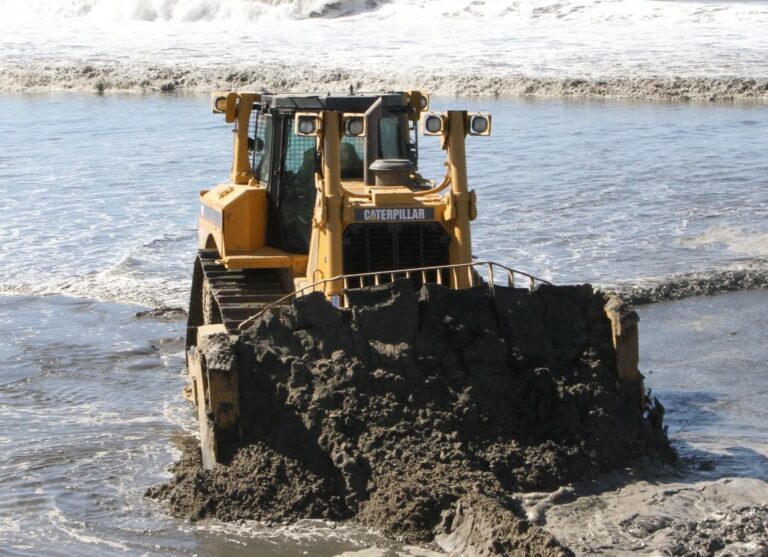 The first contract, which represents phase 1 of this coastal storm risk reduction project, was awarded to Weeks Marine, Cranford, N.J. in the amount of $50,035,435.
The project will include construction of a beach berm with planted dunes, pedestrian, and vehicle cross overs, as well as two terminal groins. The project occupies approximately 1.8 square miles along the coast of Raritan Bay in the northern portion of Monmouth County, New Jersey.
"I'm glad to see this critical project that will ensure greater protection from coastal storms for homes and businesses in Union Beach," said Sen. Robert Menendez.
"This Army Corps flood control project has been years in the making and this federal funding represents a major victory for the people of Union Beach and for the state of New Jersey," commented Sen. Corey Booker.
"With this funding, the Army Corps will replenish beaches with a dune, build pedestrian crossovers, and repair existing decking that will help protect residents from future storm damage and flooding events. I'm going to continue to make sure coastal communities in my district have the resources they need," added Congressman Frank Pallone.
"I couldn't be happier to make this announcement because it's a milestone we've all worked extremely hard to achieve," said COL Matthew Luzzatto, commander, New York District. "The effects of Hurricane Sandy were widespread and still being felt to this day so implementing a project of this magnitude gives us another chance to increase resiliency and provide additional flood risk reduction measures for the residents of this community."
Residential and commercial structures in the area have experienced multiple occurrences of flooding caused by coastal storm inundation. This problem has progressively worsened in recent years due to loss of protective beaches and increased urbanization in the area with structures susceptible to flooding from rainfall and coastal storm surges, erosion, and wave attack, combined with restrictions to channel flow in the tidal creeks. Construction is expected to begin in Fall 2022.