Avon beach nourishment project almost done
Great Lakes Dredge & Dock Co. has announced that they are making significant progress on the Avon beach nourishment project.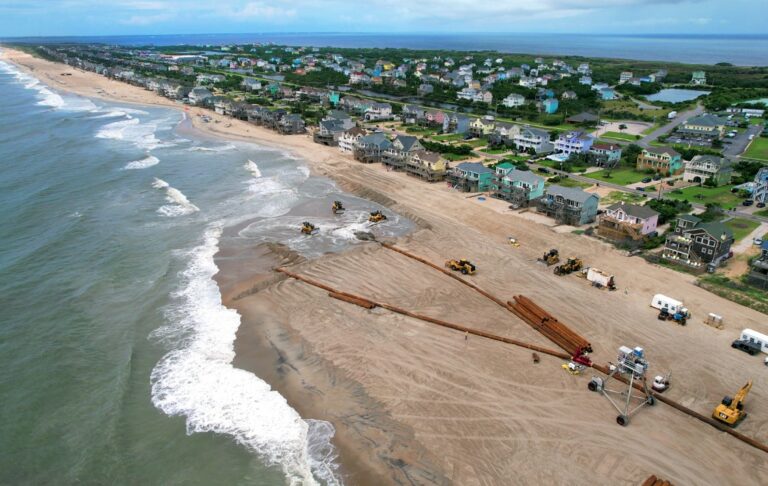 Over the last weekend, GLDD's hopper dredge Liberty Island placed over 90,000 cubic yards of sand along the shoreline south of the Avon Pier to nourish another 800 feet of the oceanfront.
According to GLDD, this week pumping continued to proceed south along the oceanfront fronting Ocean View Drive.
Construction will continue to progress south to tie in with the nourished section of the beach near Pampas Drive to complete the final approximately 2,200 feet of the Avon beach nourishment project, said GLDD.
The Pampas Drive section of the beach was completed in late June, before the hopper dredge Ellis Island was moved to the Buxton beach nourishment project.
The contractor expects to complete the Avon beachfill scheme in the next couple of days.