La Digue dredging project progressing well
Seychelles Ports Authority (SPA) has just provided an update on the La Digue's Port Extension Project.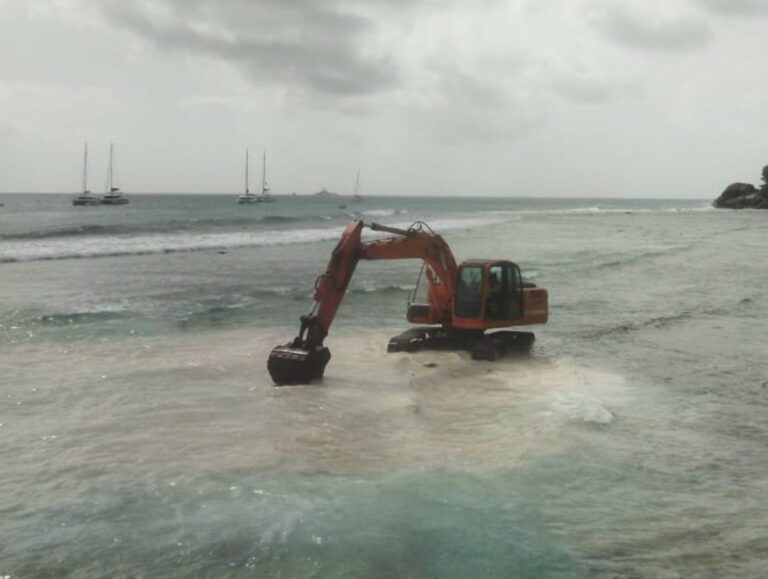 According to SPA, works to reroute the underwater electrical cable for construction of the new breakwater has been completed.
The contractor is now working on the construction of the breakwater, which is the second phase of the project. The first batch of sheet piles has already been transported to La Digue where a test drive was successfully executed.
Another component of the project, which is dredging of the basin to remove silt, is 60% completed. The aim is to upgrade and modernize the facility by deepening the harbour and increasing the berthing space by converting the present retaining wall next to the passenger terminal building for berthing purposes.
Overall, the entire project is now at 23% of completion.