Works at the Lady Bay boat ramp in Warrnambool are underway, Better Boating Victoria reports.
Warrnambool City Council, the facility manager, has awarded a contract to Bridgewater Constructions Pty Ltd to undertake works to the boat ramp.
The works will take approximately 4 months and include the replacement of the two jetties and resurfacing of the boat ramp.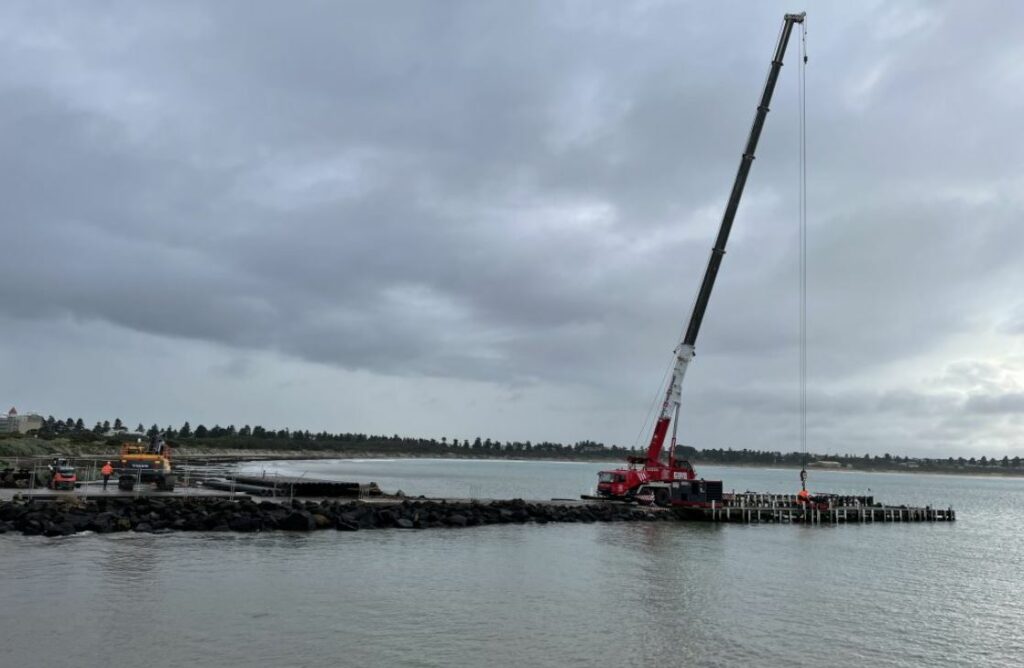 Crews are on site and have begun demolition of the boat ramp and holding structures.
As the concrete ramp panels are removed they will be inspected to assess their condition.
Existing jetties will be removed to make way for more modern, functional structures. Pile driving for the new jetties is also underway.
According to BBV, dredging works will also be undertaken during the ramp closure to mitigate wave impacts and provide additional depth in the vicinity of the boat ramp.