Vuyk Engineering to design a large cutter suction dredge for Great Lakes
The Dutch maritime design and engineering company, Vuyk Engineering Rotterdam B.V. is embarking on a new project to design a large Cutter Suction Dredge (CSD) for a client in the US.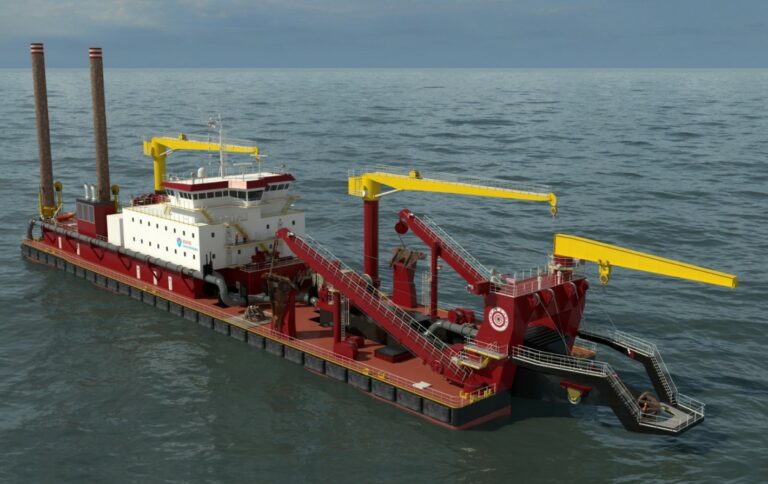 As reported, Great Lakes Dredge & Dock Corporation (GLDD) has contracted Vuyk Engineering to design a large CSD for potential expansion to their current fleet of dredges.
Under the contract, the Dutch firm will provide a concept and basic design for the new vessel, including a design package for the dredging equipment.
Having previously worked on projects such as DEME's Spartacus and Jan De Nul's IBN Battuta class, Vuyk Engineering has a considerable track record when it comes to designing state of the art dredging equipment such as Cutter Suction Dredges and Trailing Suction Hopper Dredges (TSHD).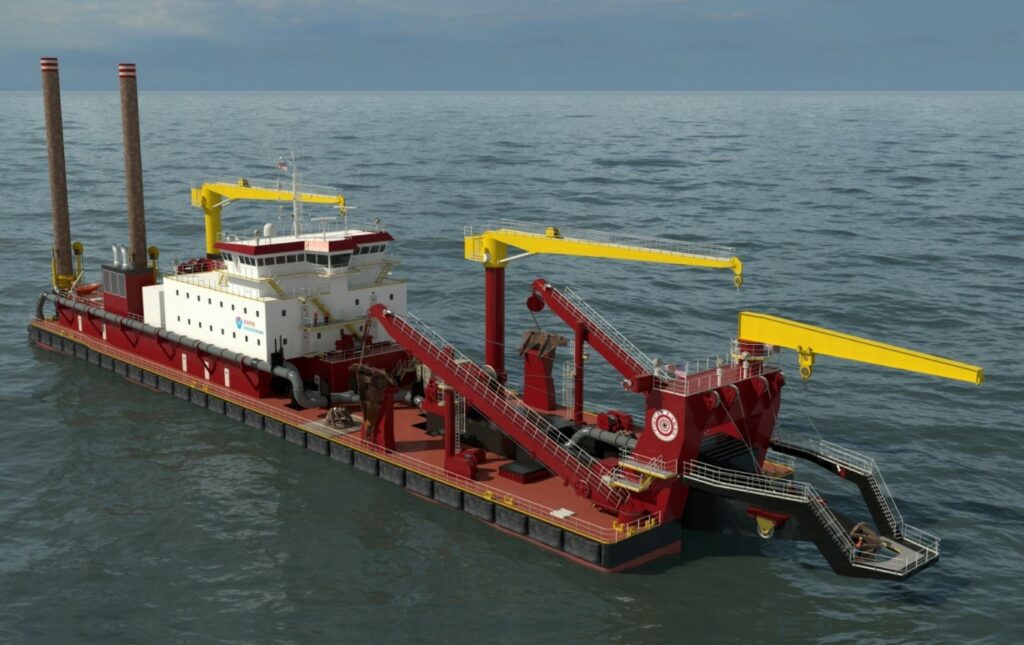 "Vuyk's experience in designing some of the world's most modern and advanced Cutter Suction Dredges was attractive to Great Lakes. We want to incorporate the latest technical features to create an efficient and productive vessel design with crew comfort and serviceability in mind," commented Steve Becker, Senior VP, Fleet Engineering at Great Lakes.
"This contract marks a milestone for our company," said Floris Toetenel, Commercial Director at Vuyk Engineering Rotterdam. "For some time now, we have been looking into the possibility of establishing a foothold with our services in the United States. The first step was taken when we became an independent engineering company in 2021. This gave us the opportunity to seek out new business opportunities. We are looking forward to a pleasant cooperation with Great Lakes."
According to Vuyk, this new project combines the specific requirements which are applicable to the US market, with the latest technologies that are developed for the international market. The new CSD will be equipped with sophisticated systems to reach best in class workability in harsh environments.
As Great Lakes believes that its employees are the driving force behind their success, for this new design crew welfare and comfort is a key focus point. Maximum effort is made to create a comfortable home for the crew.
Besides that, the maintainability of the dredging equipment and machinery has top priority in this design. Wear parts are easily accessible, and all large components are reachable by cranes, so the crew can safely exchange components in limited time.