JAXPORT Video: New turning basin now operational
Jacksonville's 47-foot deepwater shipping channel is now wide enough for two ships to pass at the same time.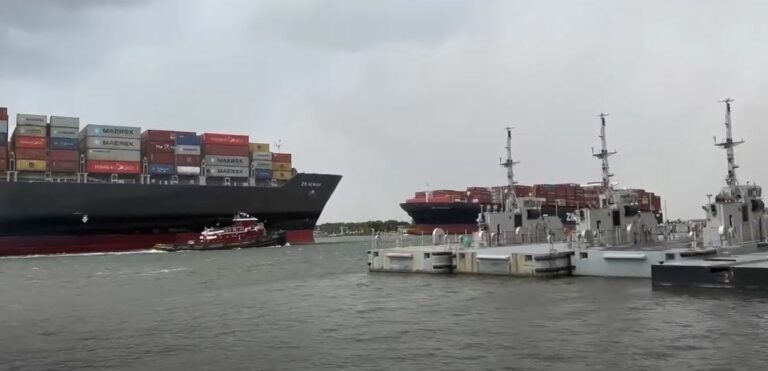 With two-way vessel traffic and open berthing windows seven days a week, ships remain on schedule at JAXPORT, lowering costs for carriers and shippers.
These ZIM Integrated Shipping Services vessels, ZIM Newark and ZIM Rotterdam, are part of the 2M alliance, which connects Jacksonville with ports in South Korea, China and Jamaica.