Getting first hand view of DSC Vision
Mr. Khalid Mahmud Chowdhury, Honorable Minister of State, Ministry of Shipping, Government of the People's Republic of Bangladesh, took the driving seat at his visit yesterday to DSC Dredge's Reserve, La facility, getting a first hand view of DSC Vision.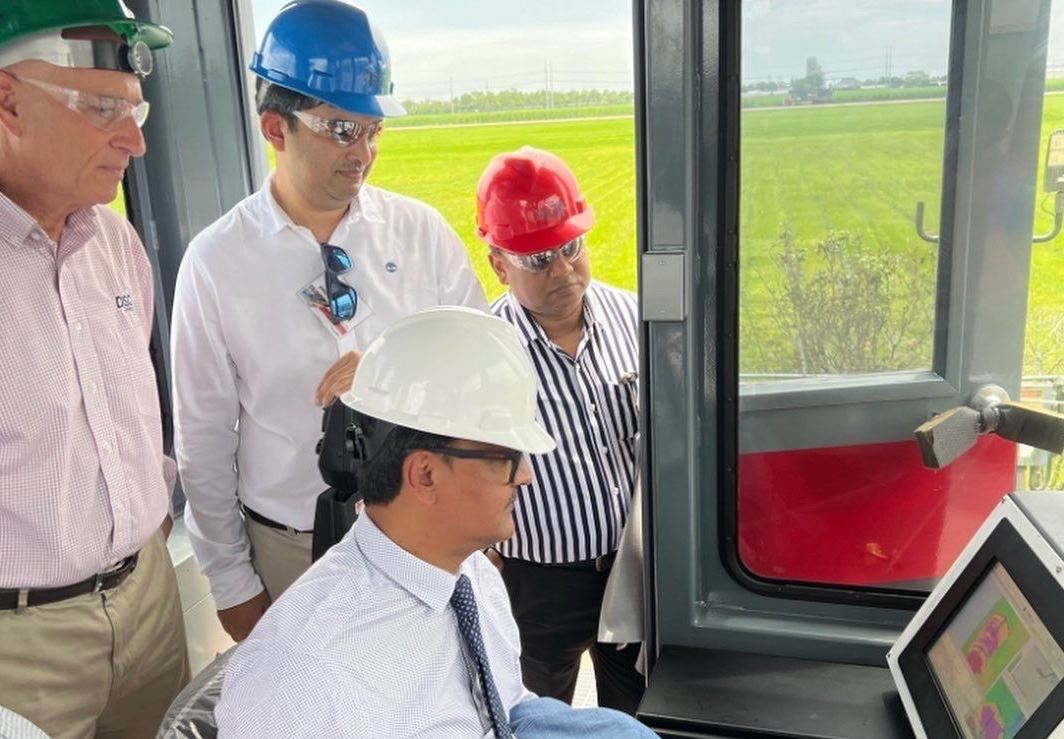 On his visit he was accompanied by many distinguished guest, including Chairman, Commodore Golam Sadeq, Mr. Kazi Inam Ahmed, Director of Gemcon, and Mr. Kazi Wakil Nawaz, Director, Port and Traffic Development – BIWTA.
Also in the photos are Director of International Sales for DSC Dredge, Mr. Charles Sinunu, and owners Bob and Bill Wetta who were presented with special tokens of appreciation on behalf of the Government of Bangladesh.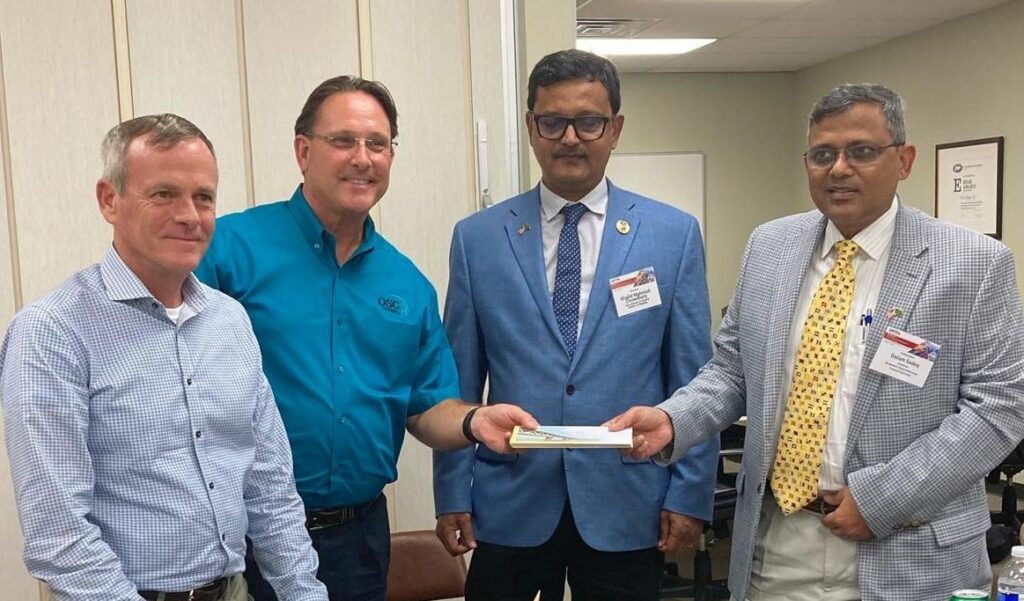 DSC Vision is a highly innovative, user-friendly bottom visualization system that allows dredge operators and managers to "stop dredging in the dark".