PHOTO of the Rogue River dredging operations
American Construction won this year's bid for maintenance dredging works at the Rogue River, Gold Beach, Ore.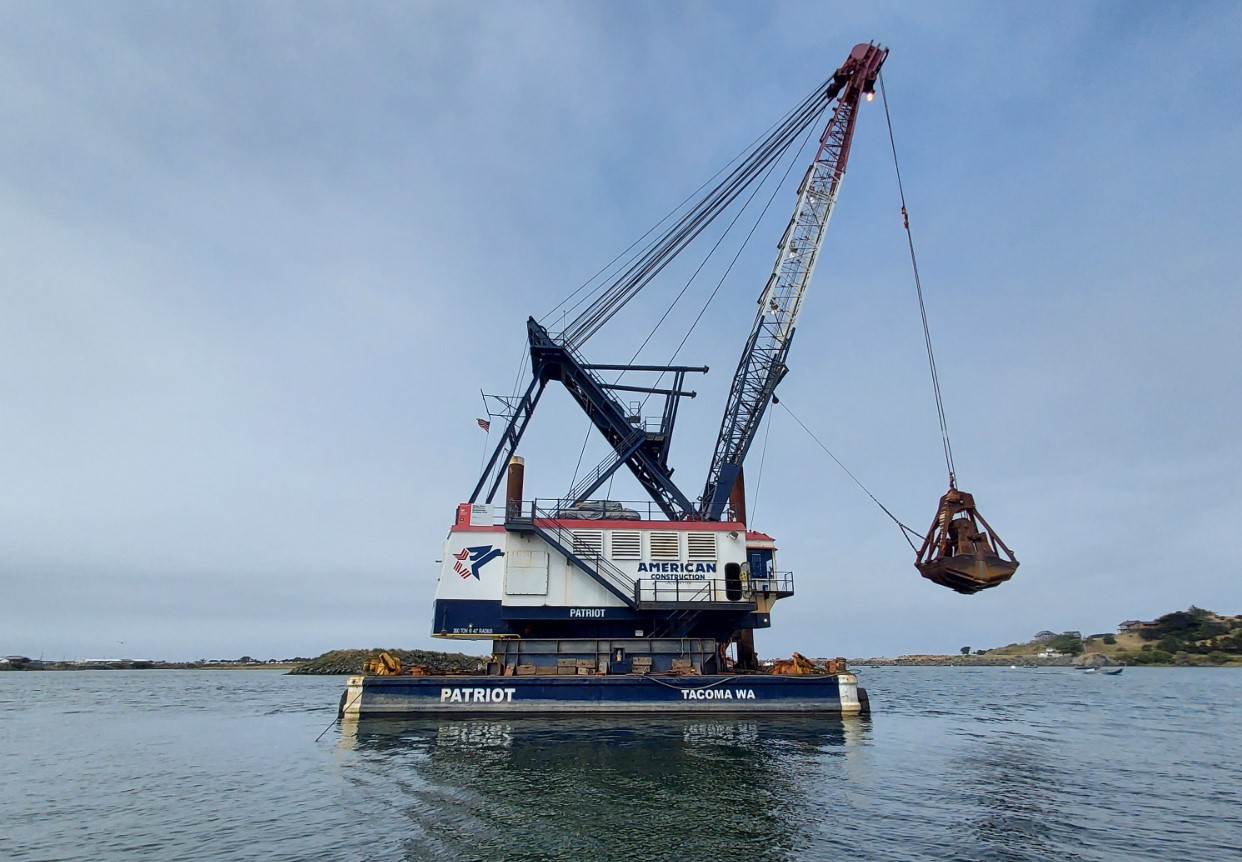 Dredging is an important component of keeping the Rogue River Harbor open for recreational vessels, including jet boats, fishing guides and sport fishermen.
Rogue River dredging at Gold Beach usually occurs on an annual basis for the entrance channel. However, the Corps' Dredge YAQUINA hasn't been able to dredge for a few years. Excessive infill of sediment at the entrance has prevented safe access for this large vessel.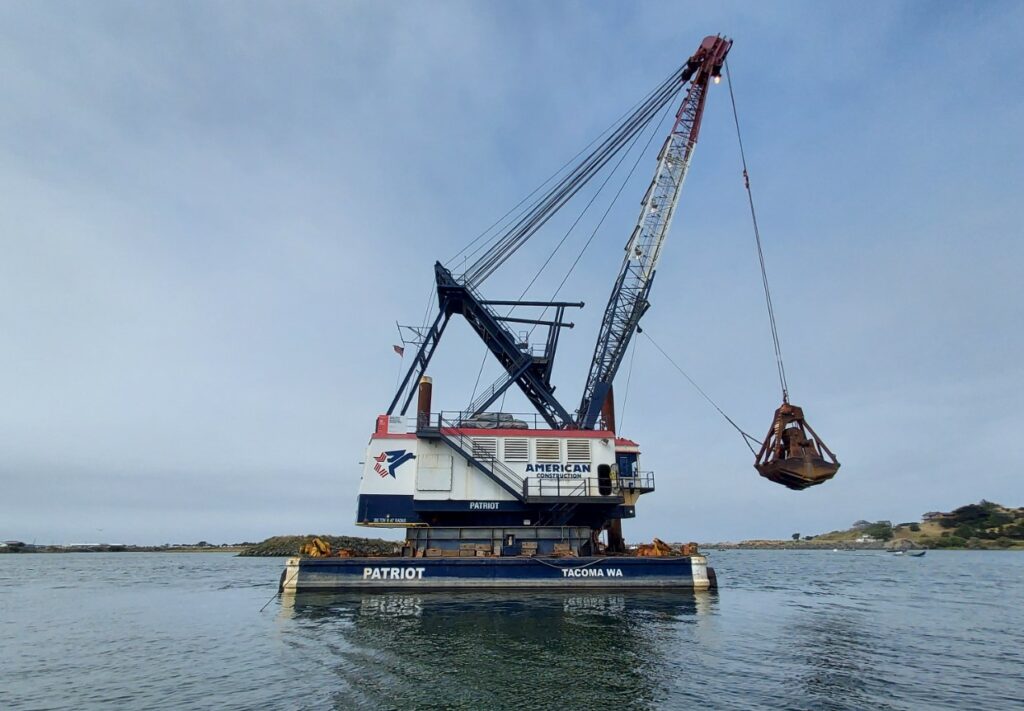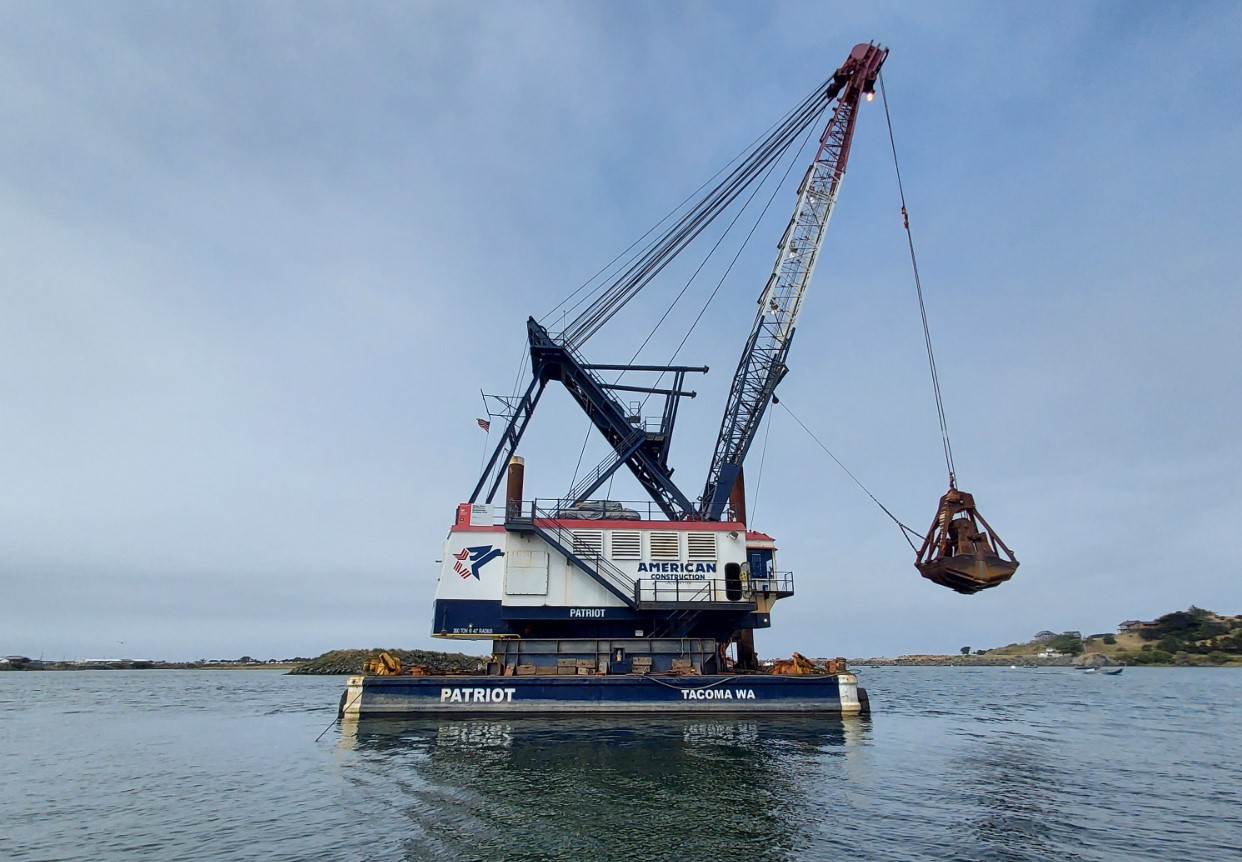 This year's project includes removal of up to 200,000 cubic yards of sediment from the Rogue River. Depending on the weather, the $5.3 million project should be completed by late October.