Sandusky Harbor dredging starts soon
The USACE Buffalo District awarded a $1,372,000 contract to Michigan-based Luedtke Engineering to conduct dredging of the federal navigation channel in Sandusky Harbor and will begin on September 18 through mid-October.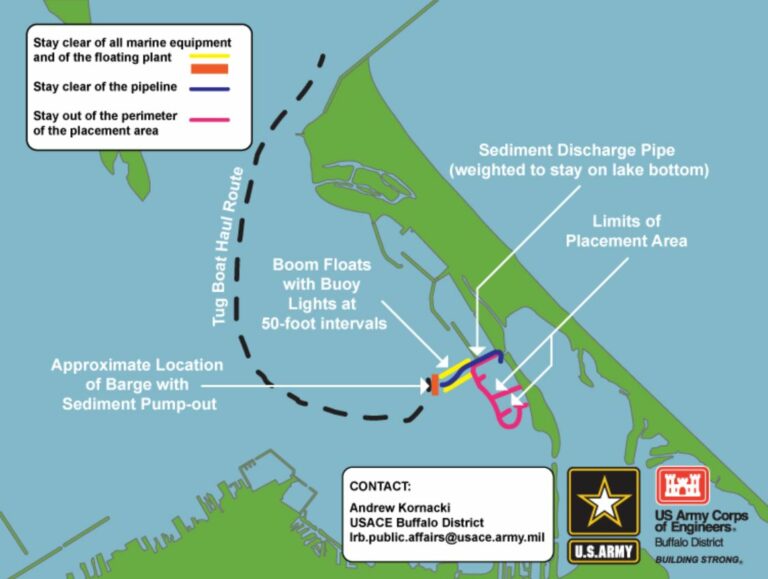 With partial funding from the U.S. Environmental Protection Agency's Great Lakes Restoration Initiative (GLRI), material dredged from the harbor channel will be placed in the Cedar Point Causeway Wetland Project Site, helping rebuild wetland ecosystems on the shores of the Great Lakes.
Dredging will focus on the harbor's Moseley Channel and is scheduled to take place from mid-September through the end of October, 24 hours per day though the work could be completed sooner.
A total of approximately 140,000 cubic yards of material is contracted to be dredged from the federal navigation channel and placed in the Cedar Point Causeway Wetland Project site.
Dredging of Sandusky Harbor is normally conducted by USACE every year and is subject to the availability of funding.
Also, dredging work ensures federally authorized depths are maintained and the harbor remains accessible to large vessels for the continued flow of commodities across the Great Lakes and the nation.