Governor Fernando tours Malolos and Hagonoy dredging works
The provincial government of Bulacan, the Philippines, conducted simultaneous dredging operations in rivers and creeks in the City of Malolos and the town of Hagonoy a couple of days ago.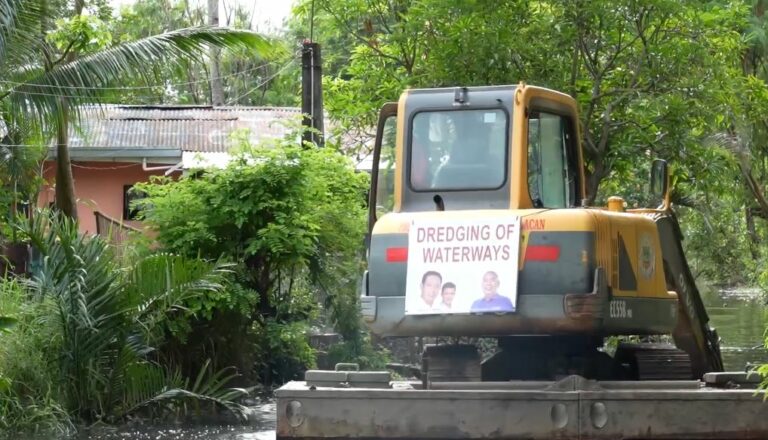 Despite the rain, Governor Daniel Fernando visited the locations of the dredging operation along with First District Rep. Danny Domingo, Vice Gov. Alex Castro and personnel from the Provincial Engineering Office (PEO) led by engineer Glenn Reyes.
Governor Fernando first inspected the creek at the Malolos Marine Fishery School and Laboratory in Barangay Balite, Malolos City.
Among the rivers and creeks being dredged were:
Sapang Bangkal in San Isidro, Hagonoy;
Hagonoy River in Barangay San Agustin;
the creeks in Bulihan, Barihan, Santissima Trinidad, Apulid Creek in Barangay Longos and Barangay Mojon, all in the City of Malolos.
During the visit, engineer Reyes said that the PEO was using 8 backhoes in the dredging projects, but they were scheduled to buy additional dredging equipment.