The U.S. Army Corps of Engineers Buffalo District's Commander Lt. Col. Krug along with Port of Oswego Executive Director, William Scriber and Port of Oswego Authority board chair, Francis Enwright, have signed a historic $600,000 agreement to deepen the Port of Oswego's harbor.
The contract was inked during a ceremony held at the Oswego Port of Authority in Oswego, New York.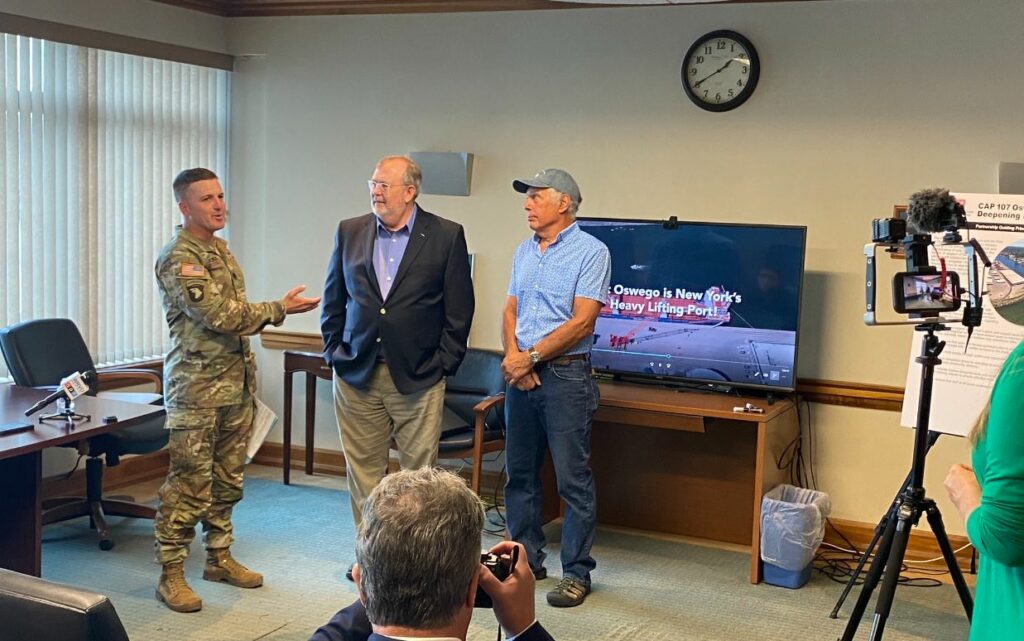 Navigation improvements, increasing the depth of the channel and berthing area, will posture the port to load ships to full capacity.
A deeper channel could add millions of dollars a year in business to the port and create dozens of new good-paying jobs.