ECOncrete and Etermar raise the bar in Portugal
ECOncrete and Etermar have announced a successful deployment of the first 'blue' Tetrapods at the Port of Leixões in Portugal.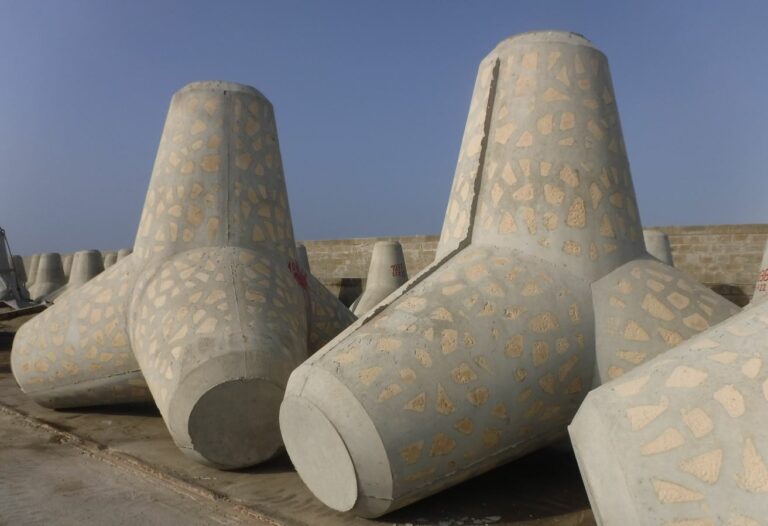 According to their official statement, Etermar S.A. used ECOncrete technology to take these classic concrete coastal protection units to the next level. As part of a pilot project, the units are now installed in the water and will provide habitat enabling marine biodiversity development in the Port of Leixões.
Etermar integrated ECOncrete's admixture, micro texture complexity, and macro surface design seamlessly into their on-site concrete production process.
In line with Etermar's values of adaptation and innovation, ECOncrete's technology elevates their coastal infrastructure projects' potential in mainland Portugal and its Autonomous Regions.
"This successful pilot project demonstrates the accessibility of implementing ECOncrete's technology into any maritime concrete application", said Ido Sella, ECOncrete CEO.
"Our technology enables any business case and any marine construction project to easily become 'blue' and support a sustainable development approach to coastal resources".
ECOncrete and ETERMAR said that their vision is to continue revolutionizing marine infrastructure with their technologies and knowledge, providing the only ecologically enhancing and structurally compliant concrete solutions in a mission-critical net zero market.