Hamilton resumes Chedoke Creek dredging
As part of the City of Hamilton's Chedoke Remediation plan, the targeted dredging work is scheduled to resume.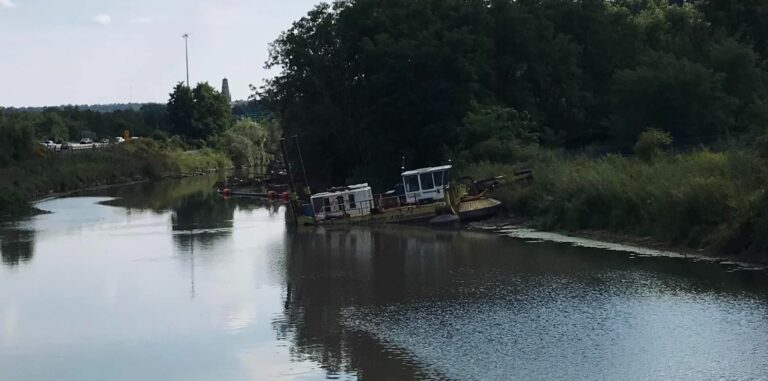 Preparatory works started today, and in-water dredging is to begin four to five days later.
The targeted dredging work is anticipated to take four months to complete, wrapping up by December 31, 2022 or sooner, in alignment with the deadline specified in the Director's Order issued to the City by the Ministry of Environment, Conservation, and Parks (MECP).
Construction mobilization, including the construction of the Dredge Material Management Area and other ancillary works began in late July. The arrival and set up of the dredge machine began on Wednesday, August 17, 2022.
The City paused the work when community members arrived on the worksite on August 18, 2022.
Also, they took all necessary steps to ensure wildlife and species at risk located within Chedoke Creek and Cootes Paradise are protected throughout the remediation process.
The dredging plan has received input from the MECP, Hamilton Conservation Authority, Ministry of Transportation, Transport Canada, Fisheries and Oceans Canada and Royal Botanical Gardens.