O'Donovan tours flood relief projects in Carrowholly and Westport
Minister of State for the Office of Public Works, Patrick O'Donovan, along with Cathaoirleach, Cllr Seamus Weir, Mayo County Council, visited two Flood Relief Schemes in operation within the County yesterday.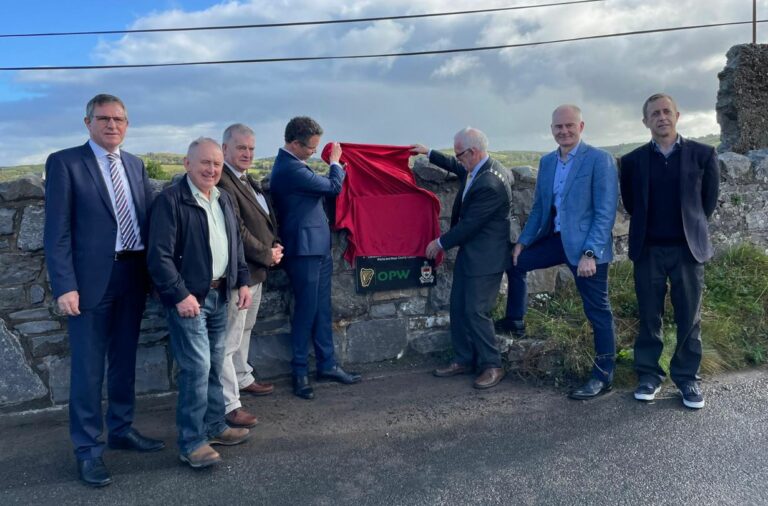 Firstly, they visited Carrowholly to mark the occasion of the substantial completion of the Scheme, where Minister O Donovan unveiled a plague at Knockaniska Bridge.
This scheme, managed under the OPW Minor Flood Mitigation Works and Coastal Protection Scheme and led by Mayo County Council, was a result of extensive flooding in the area in early 2014.
The works, consisting of 13 separate embankments and road raising, will protect 14 properties against future flooding.
Afterward, the group progressed to Wesport, to officially mark the commencement of the Cois Abhainn and Ashwood Estates Flood Relief Scheme.
Also, they met with representatives of Cunningham Civil and Marine Ltd., appointed contractors for the construction of the scheme, and local residents.