Over the last couple of years, Rohde Nielsen has been managing the maintenance dredging of the Terminal Ponta Da Madeira in Brazil.
The terminal, owned by mining company Vale S.A., is one of the rare in the country that can handle ultra large Valemax ships.
Because of the high sediment accumulation rates in the area, the terminal needs frequent dredging activities to keep the fairway open for huge ships.
Since 2015, the Ponta Da Madeira project has been mainly done by the company's hopper dredge Brage R, but due to her stay in the drydock since May 2022, this year's maintenance dredging campaign was assigned to the hopper dredge Idun R.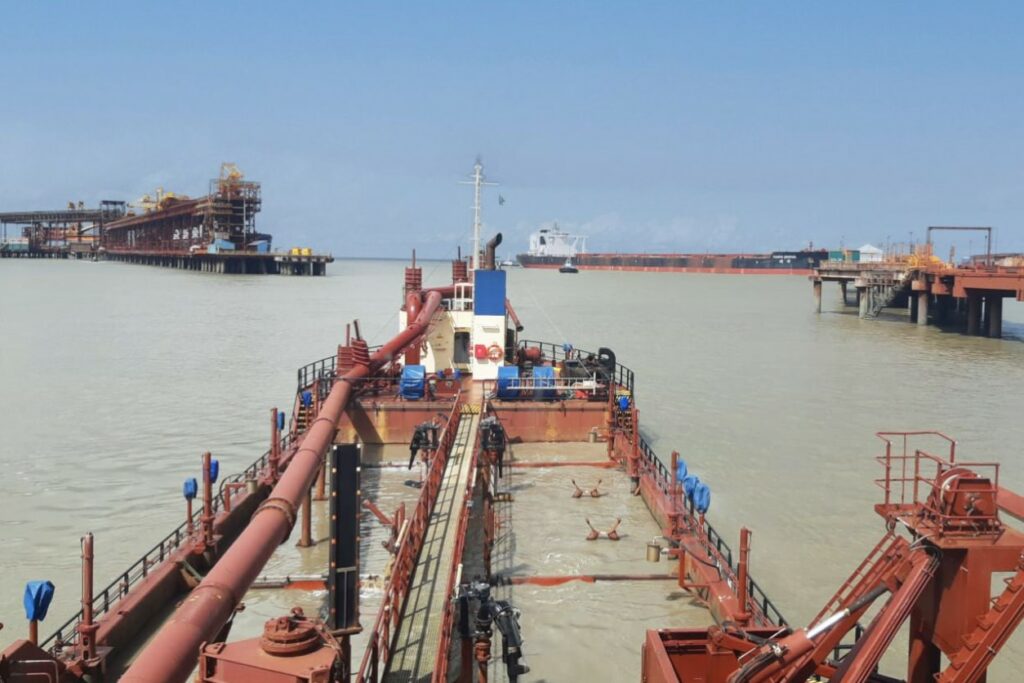 According to Rohde Nielsen, TSHD Idun R has delivered excellent results so far, although the terminal can be difficult to work in because of the tidal conditions and large dredging depths.
Following completion of dry-docking period, TSHD Brage R is now ready to return to the project site and continue maintenance dredging of the Terminal Ponta Da Madeira.