Naming ceremony of new hybrid dredger Chicago VIDEO
A naming ceremony for the new hybrid dredger Chicago – with full electric capability – took place earlier this week in the Port of Hamburg (HPA).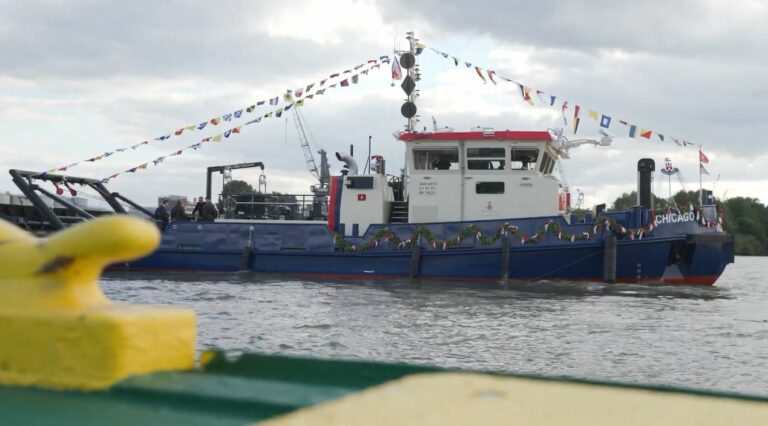 This noise free vessel – extremely environmentally friendly – is very powerful.
Also, the new dredger will play an important role in keeping the waterways navigable and maintaining water depths in the Hamburg Port area, ensuring safe passage for other vessel.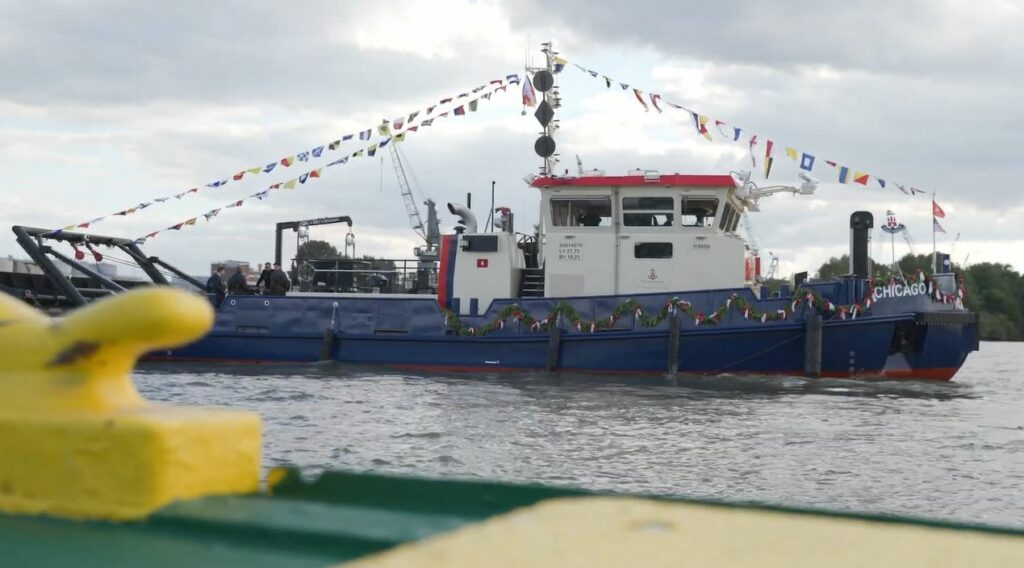 With its performance and its environmentally friendly hybrid drive, the new dredger is another step towards making shipping sustainable in the Port of Hamburg.