Lake Redwood dredging nears completion
As of September 27, just over 5 months after beginning the dredging project, the JF Brennan Company has reached 90% completion of the 657,329 cubic yard bid quantity of sediment to be removed from Lake Redwood.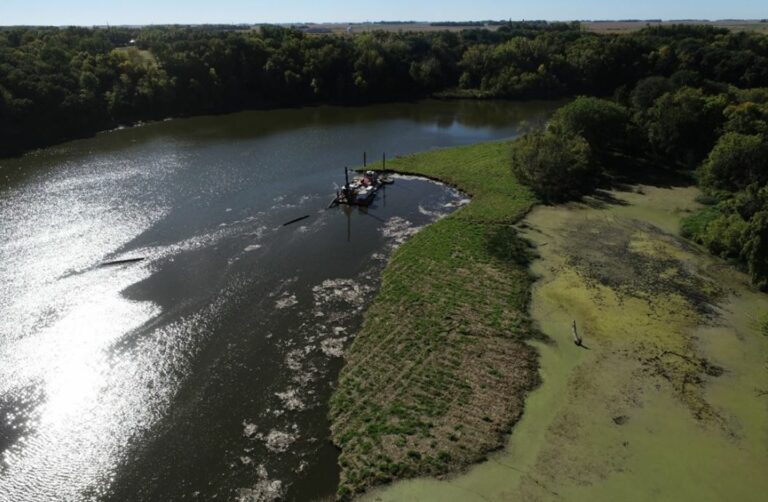 The dredger Michael B. continues to work 24 hours per day, 7 days per week, Redwood-Cottonwood Rivers Control Area said.
The river's main channel has been dredged up to Laser Avenue, and work is concentrated on the two remaining peninsulas.
The photo shows the dredge's progress on the northern peninsula: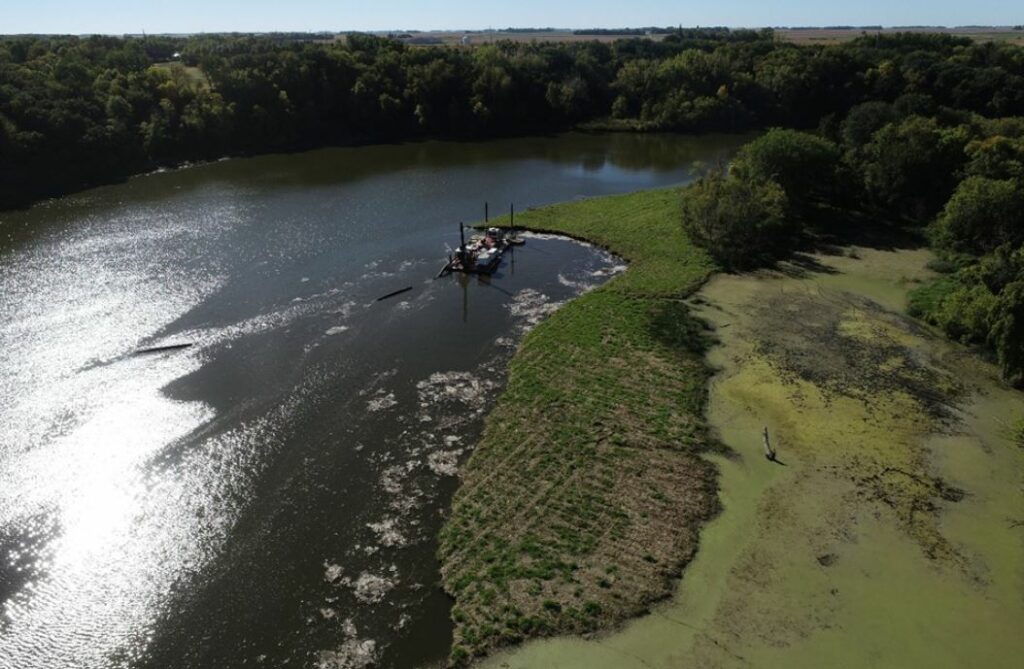 The peninsulas were cleared of the larger diameter willow trees, and the smaller willows and brush were mowed to help the vegetation go through the pumps and pipeline.
Brennan Project Manager Ryan Sands reports that lake clarity has improved substantially with up to 6 feet of clear water in the lake.
Current estimated completion date is October 19-20 based on daily removal averages.
Once dredging is complete, the Michael B. will leave Redwood Falls and will be prepped for its next job in Rhode Island.