Dredging kicks off at Charleston Marina
The Oregon International Port of Coos Bay has begun maintenance dredging operations in the Charleston Marina Complex.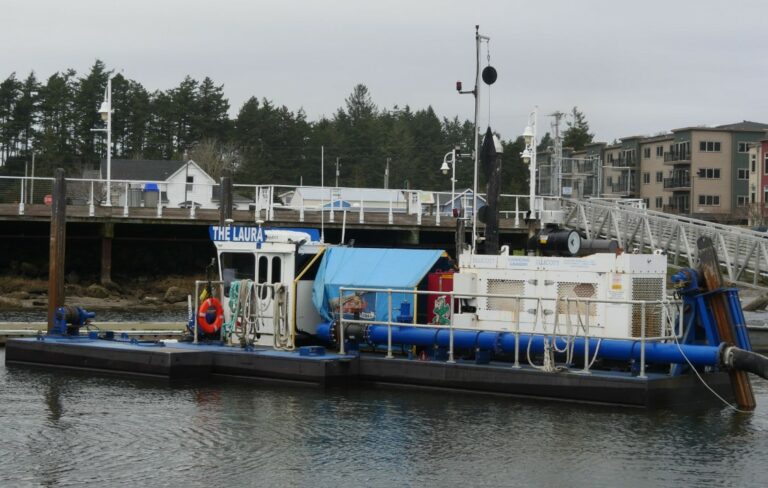 This year, crews will be conducting dredging near the Point Adams Facility, near B Dock, and near the OIMB Dock.
According to the port, dredging activities are scheduled to continue through the months of October and November.
Dredging work will improve navigability within the marina footprint and ensure ongoing accessibility for the commercial and recreational fishing fleets.
Latest estimates indicate that the Port of Coos Bay will need to remove around 20,000 cubic yards from the Charleston Marina Complex.
The project is being undertaken by the State of Oregon owned dredge "THE LAURA". She is an Ellicott-360SL swing ladder suction dredge utilized for various projects throughout the State, especially along the south coast to dredge launch ramps and marinas.