After five years in service, DEME Group's hopper dredger Minerva has successfully completed her regular drydocking and inspection campaign.
When entering service in 2017, the vessel made waves in the dredging industry as the first dual fuel trailing suction hopper.
This October, TSHD Minerva's five-year docking was successfully completed at the Tandanor shipyard in Argentina.
As reported by DEME, the crews and shipyard worked closely as one integrated team, which resulted in the docking completing five days earlier than planned and with a 100% safety record.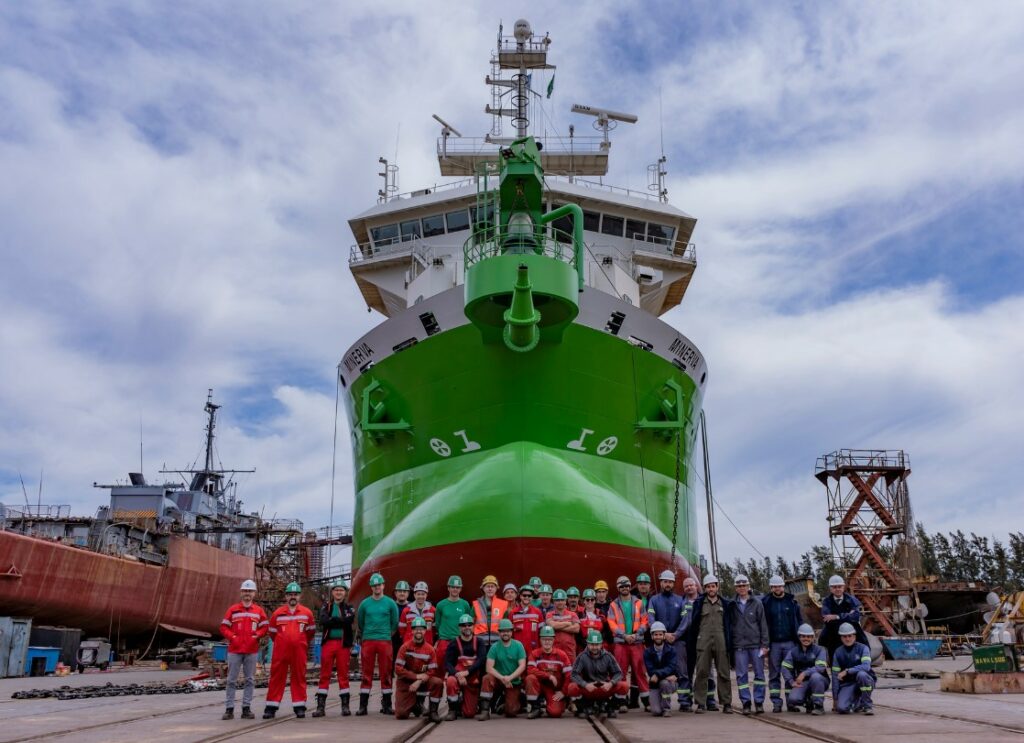 The company congratulated everyone involved in the project saying that the Minerva is heading off for its next project in top form again.