Earlier this month, Mike Hooks LLC began maintenance dredging operations at Perdido Pass Channel in Alabama.
Over the last two weeks or so, the company's cutter suction dredge E Stroud has been busy working in the Perdido Pass for the Army Corps' Mobile District.
Similar to previous campaigns, dredged sand is being used for beach restoration, the material is being placed via pipeline on Orange Beach adjacent to the channel.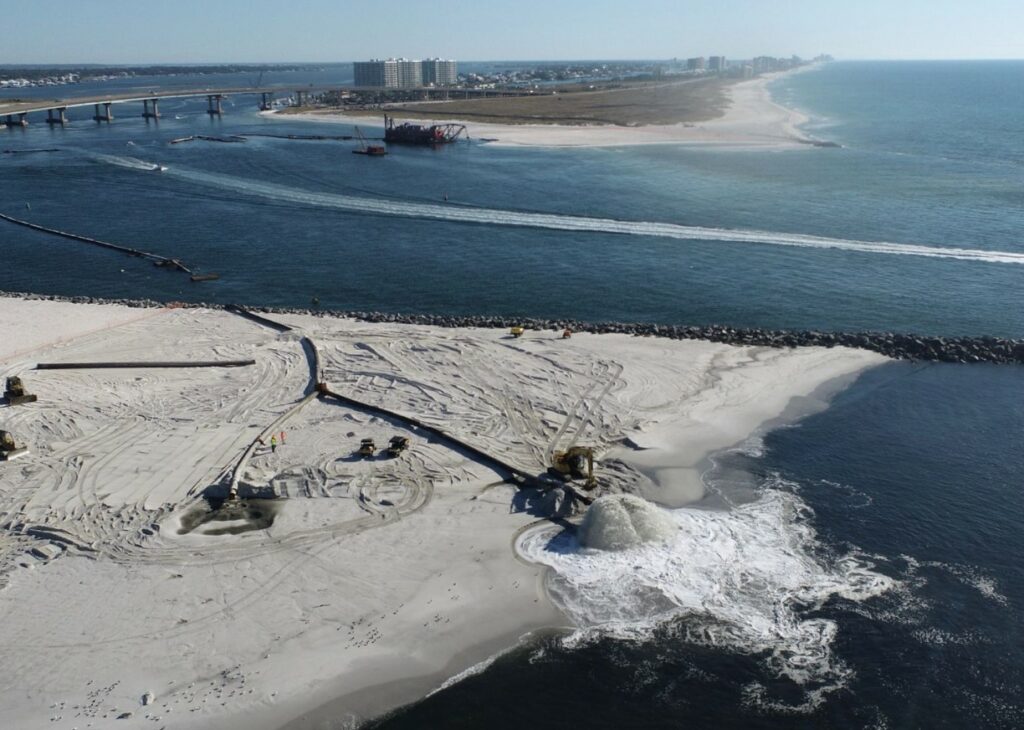 The contractor is aiming to complete the Perdido Pass dredging works in late October/early November.