Weeks Marine completes Kitty Hawk beachfill
This week, Weeks Marine completed beach nourishment project in the Town of Kitty Hawk, North Carolina.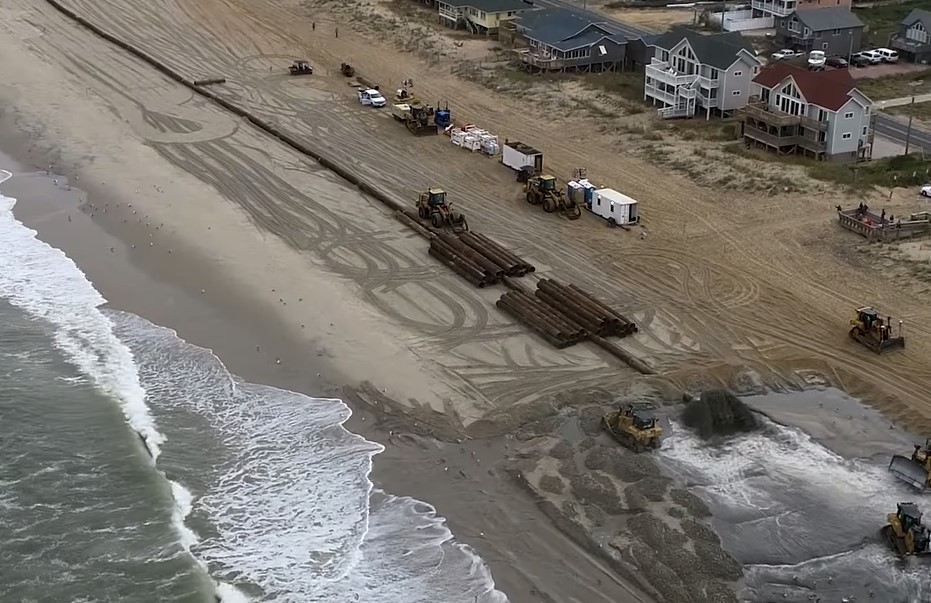 The company is now working to dismantle the remaining equipment located at Byrd Street, and move it to the Southern Shores.
Beachfill work in the Town of Kitty Hawk, which began on August 24, 2022, restored approximately 3.97 miles of shoreline from the Southern Shores/Kitty Hawk town line to the Kitty Hawk/Kill Devil Hills line at a construction cost of $9.6 million.
On October 7, as the Kitty Hawk beachfill was coming to an end, Weeks Marine moved some of the equipment to the Town of Southern Shores' and began pumping sand at 60 Oce an Boulevard utilizing the hopper dredge Magdalene.
The project is moving south towards the Town of Kitty Hawk line. Currently, crews are pumping between 28 Ocean Boulevard and 12 Ocean Boulevard.
A second subline was installed at Dolphin Street on October 16, 2022, from which crews will begin pumping south soon.
The Town of Southern Shores' beach nourishment project is estimated to last approximately 60-65 days.