Dutra crews busy along Sacramento River
A flood protection and habitat enhancement along the Sacramento River is in full swing now.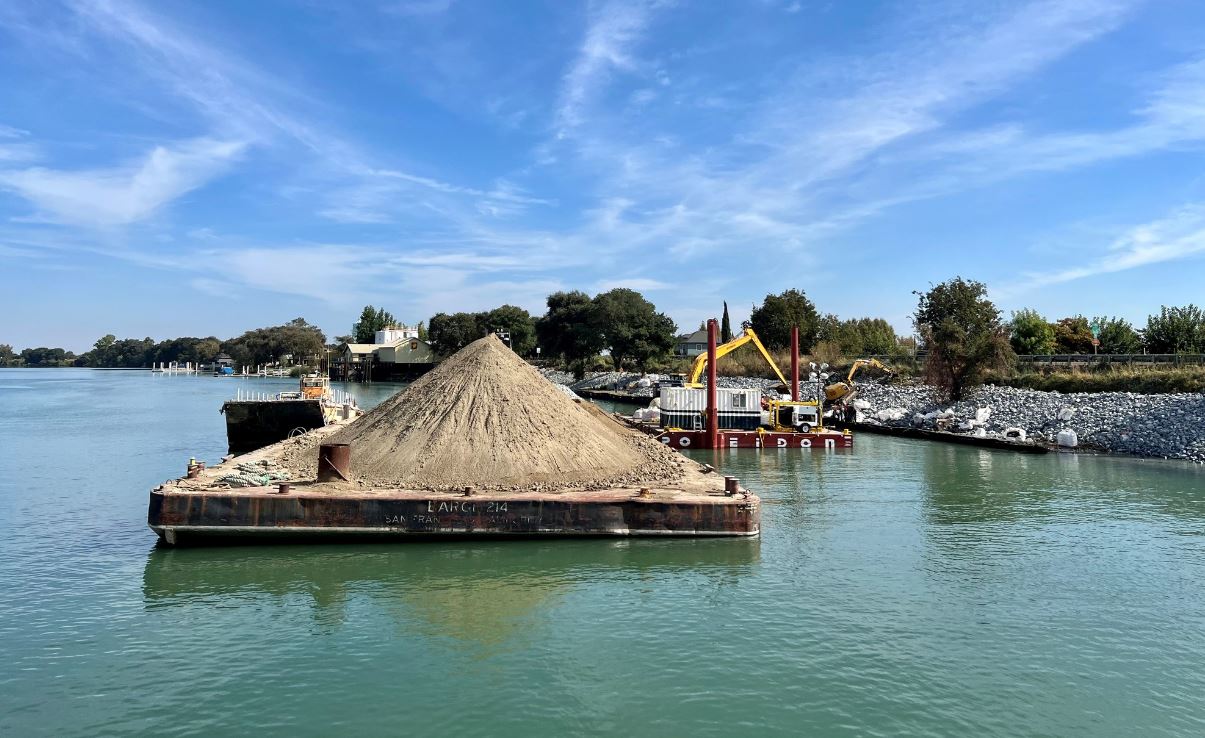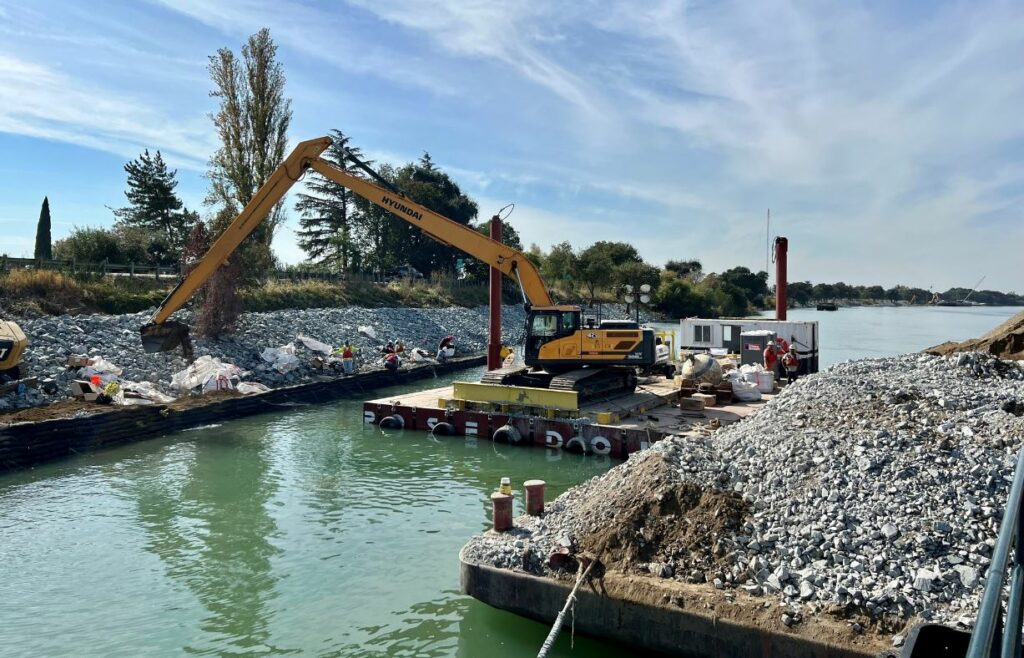 The Dutra Group's current project along the river features an above-water Riparian Bench with an engineered soil-bag design that supports healthy growth of an assortment of plants across 4400 feet of the developing levee.
This environmental "terra wall" system provides both flood protection and habitat enhancement, which is why this project is both a Critical Levee Repair and a Habitat Enhancement Project.
Built-in Riparian and wetland habitat within levee repair projects are very important features to current levee designs where mitigation is an important aspect of the permitting process.
"This terra wall stacked bag system is the first of its kind along the Sacramento River, and the crews are doing a great job building it," Dutra said.