Southern Shores beach nourishment update
Beach nourishment work continues along the Southern Shores coastline as part of a multi-million dollar project to rebuild Dare County's beaches.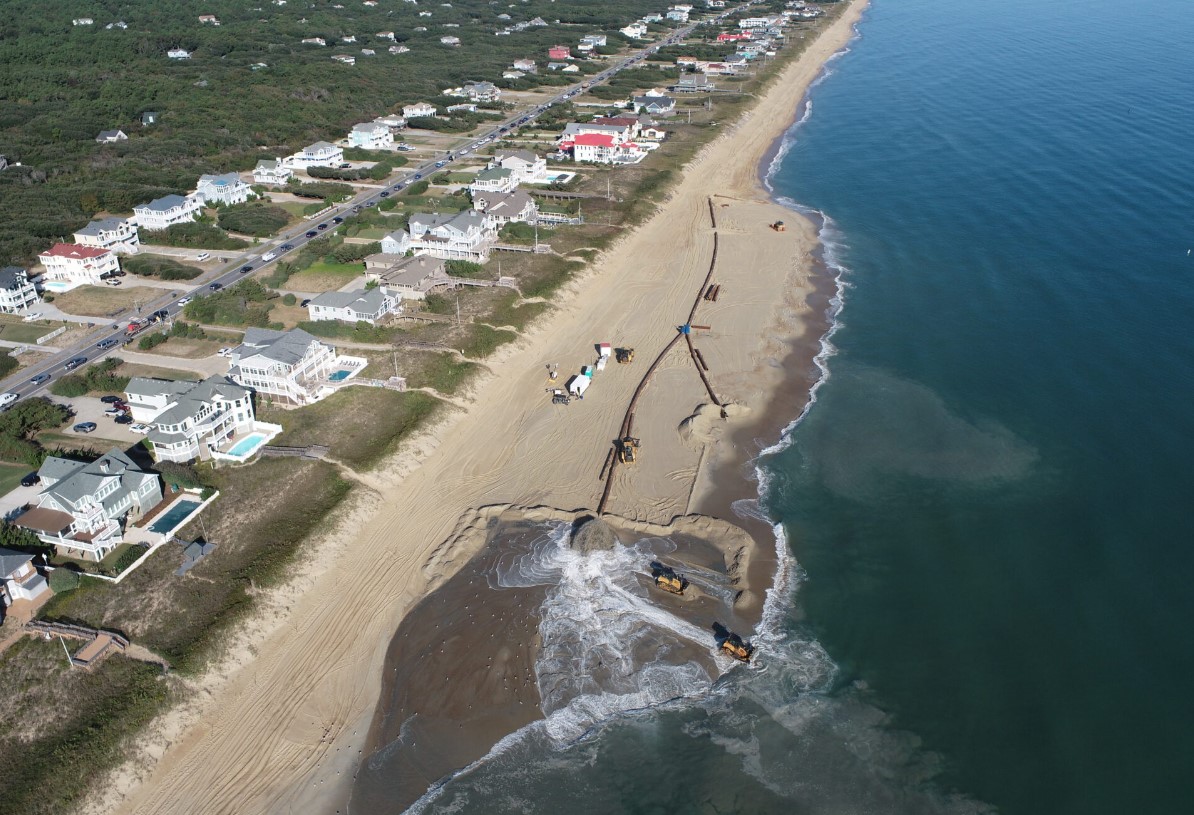 Last week, the contractor Weeks Marine successfully finished the first segment of the project – nourishment from 60 Ocean Blvd to the southern town line.
According to the latest update, Weeks is now pumping sand north of 60 Ocean Blvd and are working in a construction zone up to about 70 Ocean Blvd. There is a second crew working south from the Dolphin Run subline. That active construction zone is to about Yellowfin Lane.
The two hopper dredges that are working on this project, the Magdalene and B.E. Lindholm, were sent last weekend to Norfolk for refueling. After refueling, both dredges returned to the jobsite to continue pumping on late Monday afternoon.
Later that day, the dredge BE Lindholm carried on with the dredging and pumping operations in the Southern Shores while the Magdalen commenced work on the Duck beachfill scheme.
Barring any weather or mechanical delays the project should finish in Southern Shores around mid-December.