Rohde Nielsen wraps up Nogersund job
Earlier this year, Rohde Nielsen won a contract by the client NCC, related to the transport of wastewater from the island of Hanö to the sewage treatment facility in Nogersund, Sweden.
The contract scope comprised dredging a 6 km long trench, at water depths from -3m to -30m.
The backhoe dredger, Mjølner R, executed the dredging in the shallower sections but got replaced by the offshore multipurpose vessel, Heimdal R, in the deepest areas.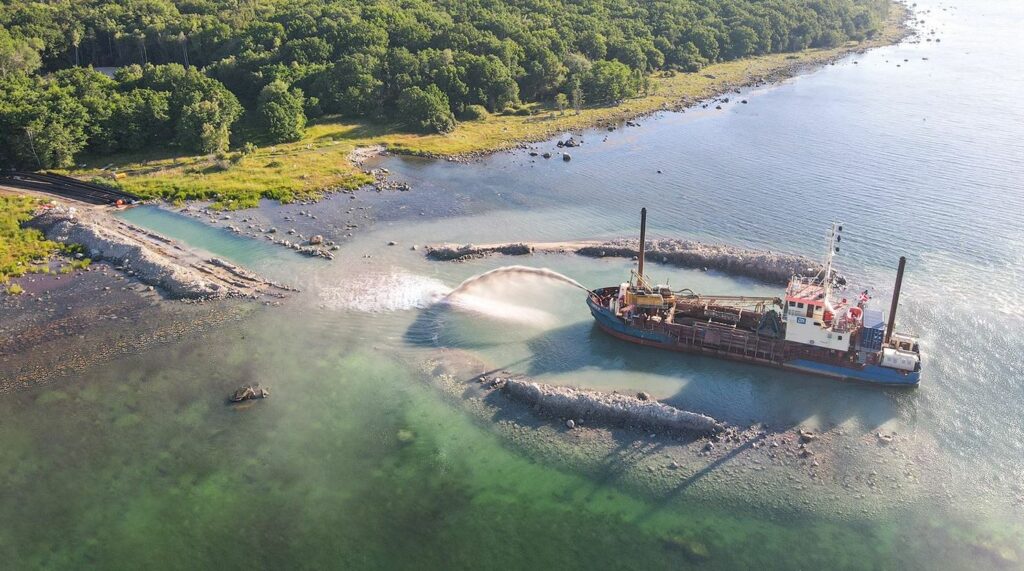 "All the installation works in the trench, including pipe- and cable lay, were successfully executed by Heimdal R, where our units subsequently did backfilling in all trench sections," Rohde Nielsen said.
"The units Mjølner R, Heimdal R, Skjold R, Toste R, Rimfaxe R, and Njord R were all allocated to the project and carried out the job impeccably."