Rainbowing Danish West Coast with Rohde Nielsen's dredgers
Rohde Nielsen is currently working on a coastal protection project near Thorsminde, on the Danish West Coast.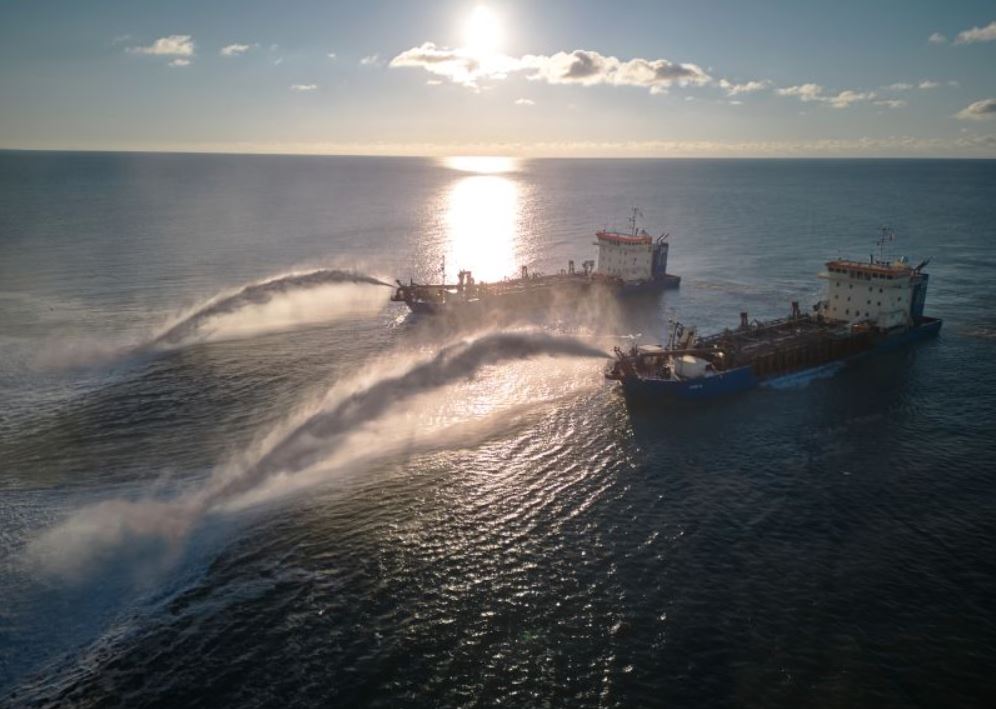 The two TSHDs, Embla R and Ask R are delivering 880.000 m3 of sand on a 3.5 km long stretch, using the rainbow method: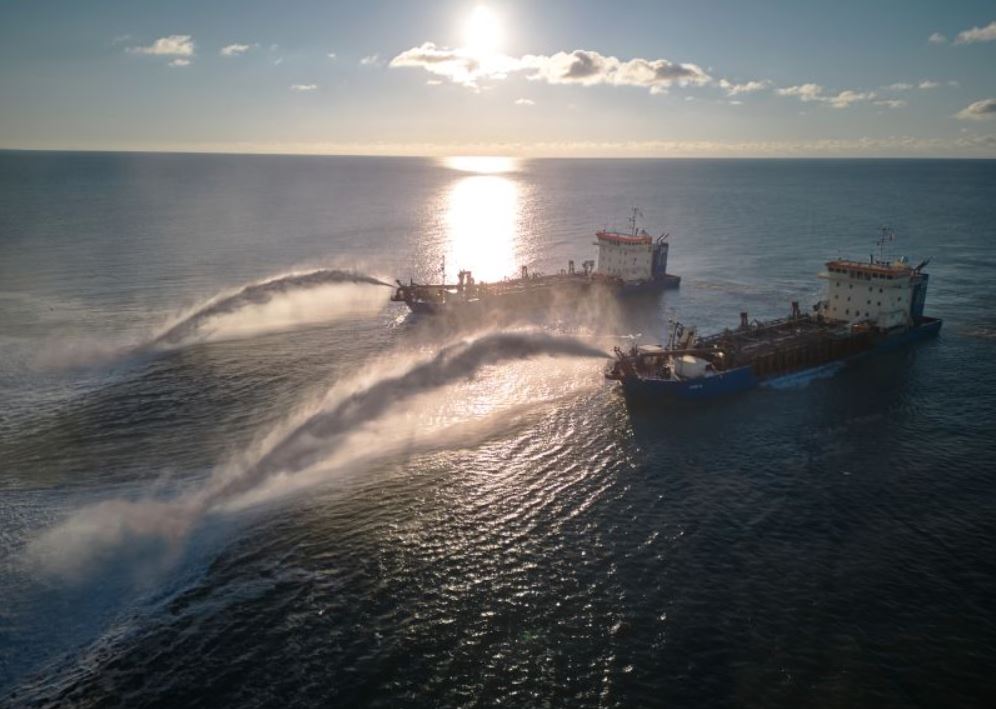 The project is for the Danish Coastal Authority (KDI) and is part of a long-term contract that involves the protection of several locations.
KDI is the official coastal government agency – a division of The Danish Ministry of the Environment and part of The Danish Nature Agency.
It is also adviser for The Danish Minister of the Environment. 
Coastal protection has been carried out in Denmark for centuries.
The history of dike construction in the Wadden Sea dates back to around 1000 A.D., when farmers built the first large banks of soil, protecting the farmland against sea flooding.
Protection against erosion in terms of constructions such as groynes, rubble mound breakwaters and revetments was introduced in Denmark with the construction of the first test groynes on the west coast of Jutland in 1876-83, while nourishment with sand was introduced in 1974.