A year of progress for the Spoilbank Marina
The $187.5 million Spoilbank Marina project has come a long way since dredging began this summer.
According to Pilbara Ports Authority (PPA), it's been a big year of progress for the Spoilbank Marina, with the project now over 50 per cent complete.
Over the last few months, MGN Civil Pty Ltd has been busy building breakwaters and placing armour rock, especially on the northeast side that will provide protection during cyclone season.
So far, approximately 62% of all breakwaters and revetments are complete. This includes 45% of the outer breakwater, 76% of the inner breakwater and 84% of the marina basin revetment.
Also, the contractor has made great progress in excavating material from the marina basin. Almost 80% of fill material has been removed from the basin and approx. 25% of the marina basin is now at final depth.
When it comes to dredging, Hall Contracting has already completed 50 per cent of the task. This includes removal of up to 190,000 cubic metres of dredge material from the new navigational channel that will link the marina basin to deep water.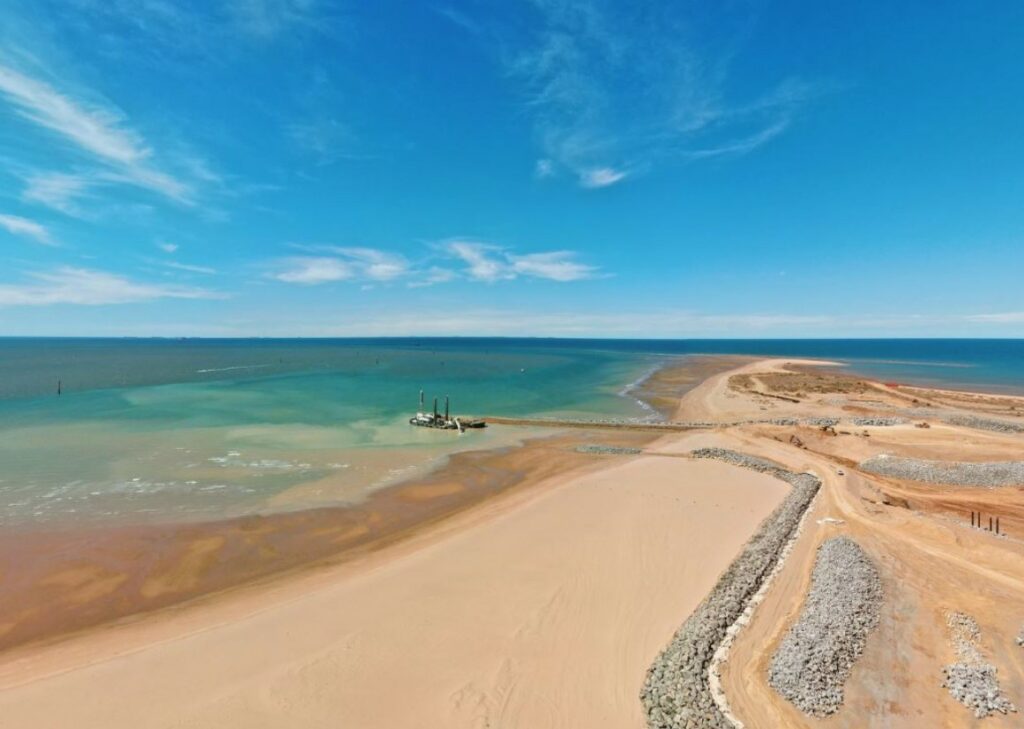 The Port Hedland Spoilbank Marina is funded by the WA State Government, BHP and the Town of Port Hedland. The project design and delivery have been led by an inter-agency Taskforce comprised of the Pilbara Ports Authority, the Pilbara Development Commission, DevelopmentWA, the Department of Transport and the Town of Port Hedland.