Port of Turku starts using the new dredge disposal site
The Port of Turku, Finland, has stopped the disposal of dredged material in the sea for environmental reasons and to protect the Baltic Sea.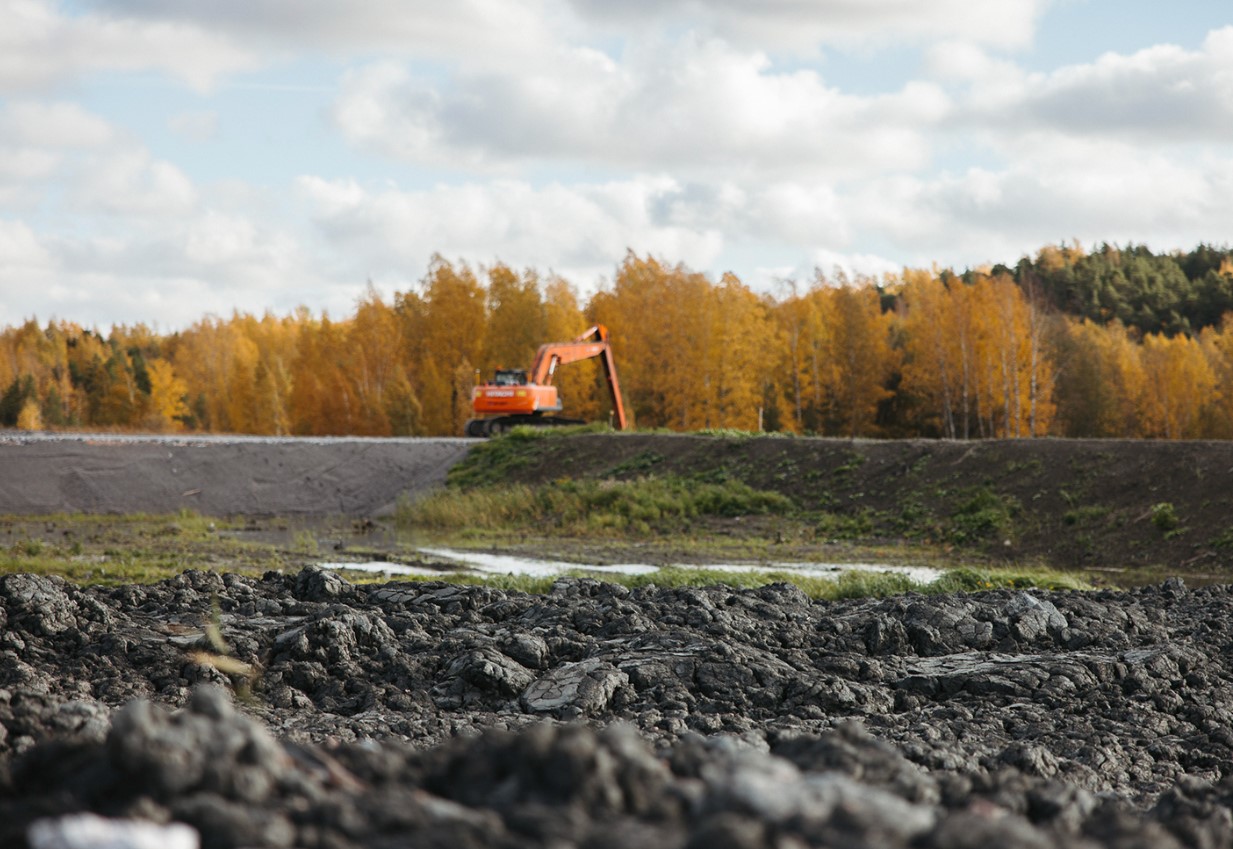 The disposal of dredging masses is now starting in Lauttaranta district on the northern shore of Hirvensalo Island. This will also help to elevate the ground level, which is necessary for building residences in the area.
A few weeks ago everything was ready for the disposal of dredging masses in Lauttaranta. There is a brand new quay on the shore where the barges will now deliver dredged material. In addition, disposal cells have been built on the site from the blasted rock located there.
"The water in the dredging masses will be filtered through the walls of the cells and forwarded back to the sea. The collecting pool has a lime filtering dam that removes acidity. The process is measured carefully," said Anne Savola, mass co-ordinator of the City of Turku.
She also added that before the dredging masses are placed in Lauttaranta, the masses from each dredging site will be inspected to ensure that their content is within the limit values. Inspections will also be carried out on-site in Lauttaranta. In addition, the City will apply for a separate water permit for dredging.
The dredging masses taken to Lauttaranta will be used to elevate the flood zone by as much as 3–5 metres over the years. In the future, the plan is to build a new residential area on top of the masses.
"But before that, the dredging masses will be stabilised, which means increasing their bearing capacity. Stabilising is done with a mixture containing lime cement and as new material fly ash which comes from industry and energy production. So the project also serves circular economy," Ms Savola commented.
According to her, the filling area totals 18.8 hectares. Around 520,000 cubic metres of dredging masses will be placed in the area over a period of ten years, as well as 110,000 cubic metres of surplus masses from the mainland.
At first, Lauttaranta will receive dredging masses from Meyer shipyard's fairway and quay area, totalling some 50,000 cubic metres.
"The fairway is dredged to enable the ship due for completion in 2023 at the Meyer shipyard to sail out", said Markku Alahäme, Technical Director of the Port of Turku.
The Port of Turku will pay for the dredging of the fairway and Meyer for its quay area. According to Mr Alahäme, the co-operation has proceeded flexibly. "The dredging started in November, and everything should be finished by March, before the spawning season of fish and the nesting season of birds begins."
In the future, dredging masses will also come from other fairways and the River Aura. The river also needs to be dredged so that the large sailing ships can access the riverbanks for the Tall Ships Races in 2024.